NEW BREATH OF LIFE
The imaginary creature, a recurrent theme in La Chaux-de-Fonds-based watchmaker's world, takes centerstage once again for this edition created hand-in-hand with the illustrator John Howe.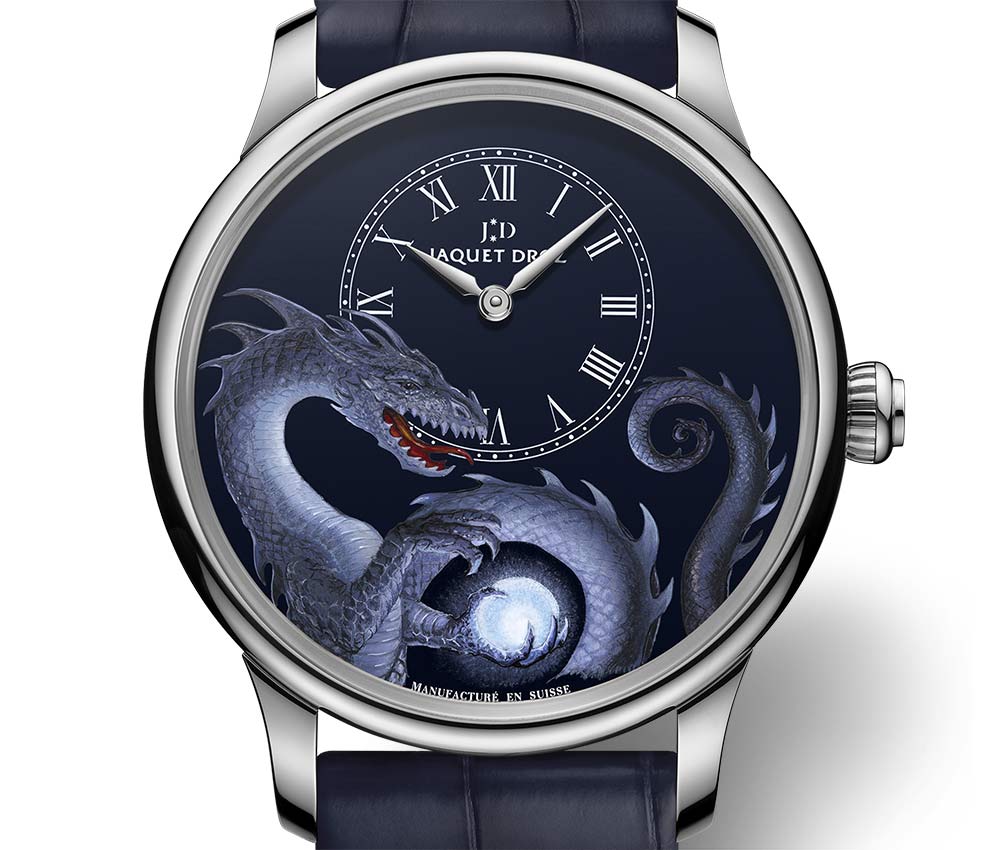 John Howe, Artistic Director for The Lord of the Rings trilogy, adapted for the big screen by Peter Jackson, breathed life into the dragons from J.R.R. Tolkien's novel. This fantastic reptilian creature is also found in a host of myths and legends. Although it's portrayed as hostile in Europe, it's widely worshipped in Asia. Jaquet Droz called on the talents of the renowned illustrator to imagine two novel 18-piece limited editions of the Petite Heure Minute Dragon. The space available on the timepiece's deep-blue Grand Feu enameled dial is the perfect backdrop for finalizing a highly-original miniature painting. And, with its ever-so delicate features, the legendary animal stretches out under the hour and minute disc off-centered at 12 o'clock. Thanks to a subtle play on relief, texture and light, the craftsman's workmanship breathes life into a body covered with scales featuring a myriad of nuances of gray. A pearl, boasting a host of virtues according to Chinese symbolism, nestles in its claws and illuminates the monochrome scenescape.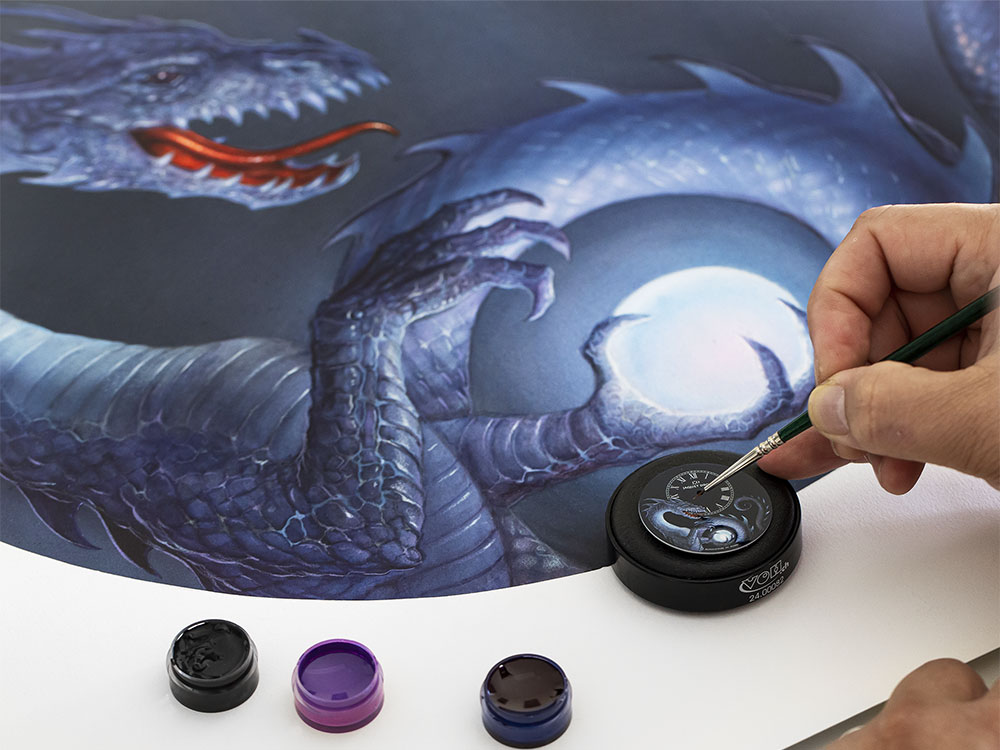 The red gold or white gold case embraces the 2652.Si caliber. This selfwinding mechanical movement stands out with its double barrel and the presence of silicon-sculpted components. Moreover, it delivers a power reserve of 68 hours. The sapphire-crystal caseback invites to discover the oscillating weight adorned with an engraving depicting a dragon's tail.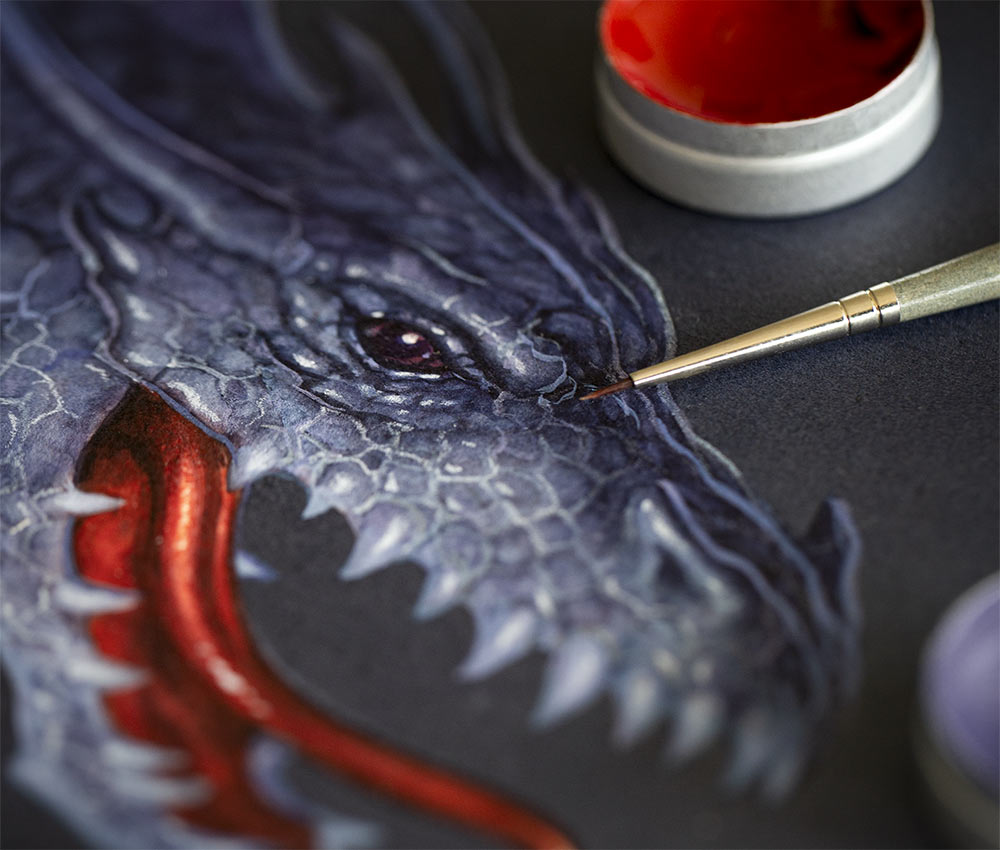 This exclusive series comes complete with an elegant deep blue leather strap clasped by an ardillon buckle fashioned in the same precious metal as the case.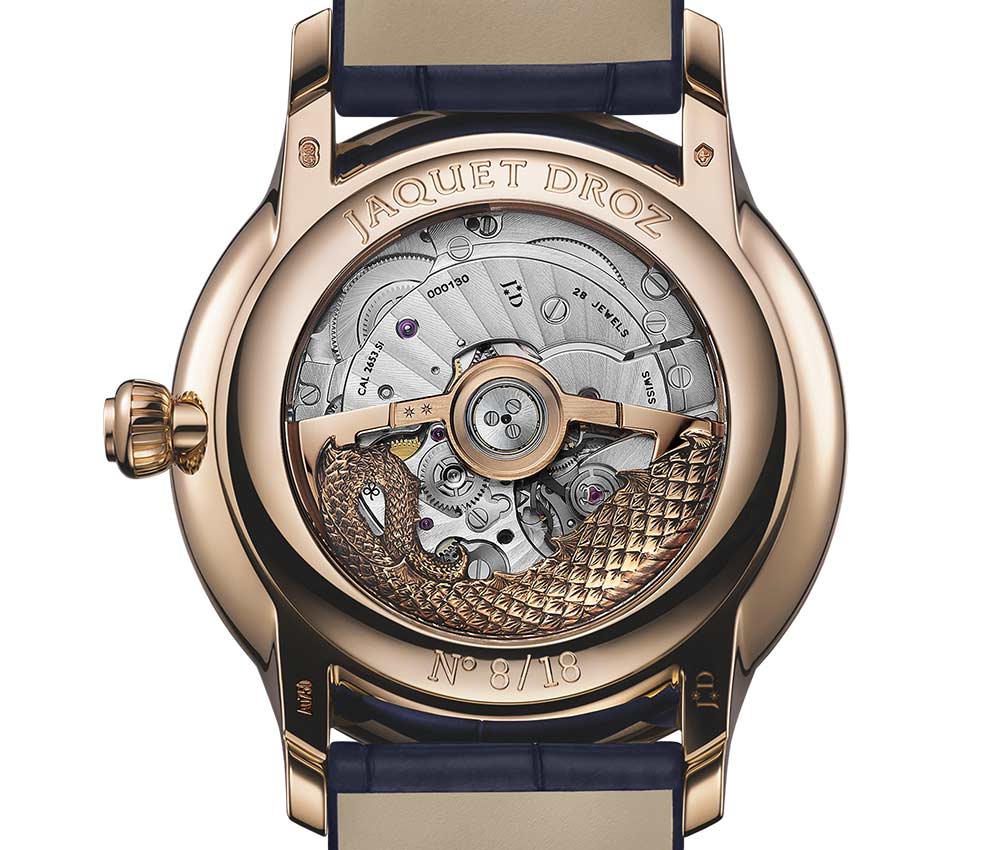 Price: on request jaquet-droz.com
By Dan Diaconu