NEW IMPETUS
As one chapter ends, another begins. Just as thrilling. Through its innovations, this timepiece yet again boasts everything it takes to delight lovers of unusual creations.
End 2019, a new script is written as the UR-210 Final Edition heads off on its production run. Since 2012, this timepiece has portrayed the quintessence of Urwerk's galaxy. This year, Martin Frei and Felix Baumgartner invite us to discover a subtle evolution in the shape of the UR-220 "Falcon Project". Although the two models have a host of points in common, a myriad of details highlight the progress made to optimize the piece and to embrace even better wearer-friendliness. In a nutshell, for the first time, the brand's founders went for carbon to craft the case. The case is more resistant, lighter and also more elegant. Even though the length and width remain the same (53.6 mm x 43.8 mm), case thickness has slimmed down to 14.8 mm versus 17.8 mm before. The ridges inherent to the material moreover play a role in the watch's overall stylistics.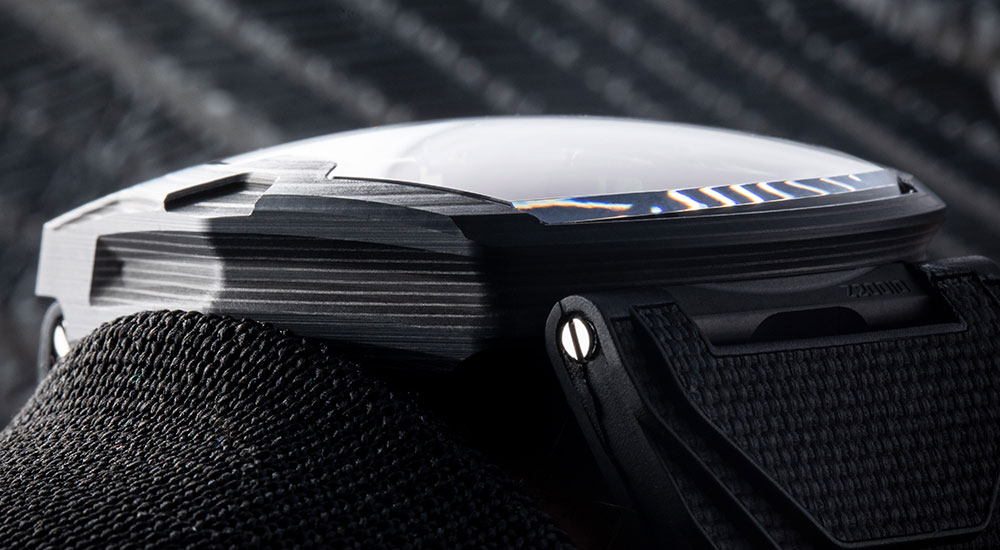 Dial-side, we discover the wandering hour display on a satellite complication coupled with the retrograde minute. This time round, typography has changed to emphasize the futuristic look. In line with this and on a quest to boost power and speed, all sides of the impressive minute hand have been skeletonized. Two indicators, each shaped like a 24-hour gauge, let the wearer know the energy available. On the back, two adjacent rollers represent the Oil change. This original counter provides the watch owner with precious information: the running time of the movement in months. At the end of 39 months, the brand suggests returning the watch to the workshop for servicing to ensure the hand-wound UR-7-20 caliber is working optimally.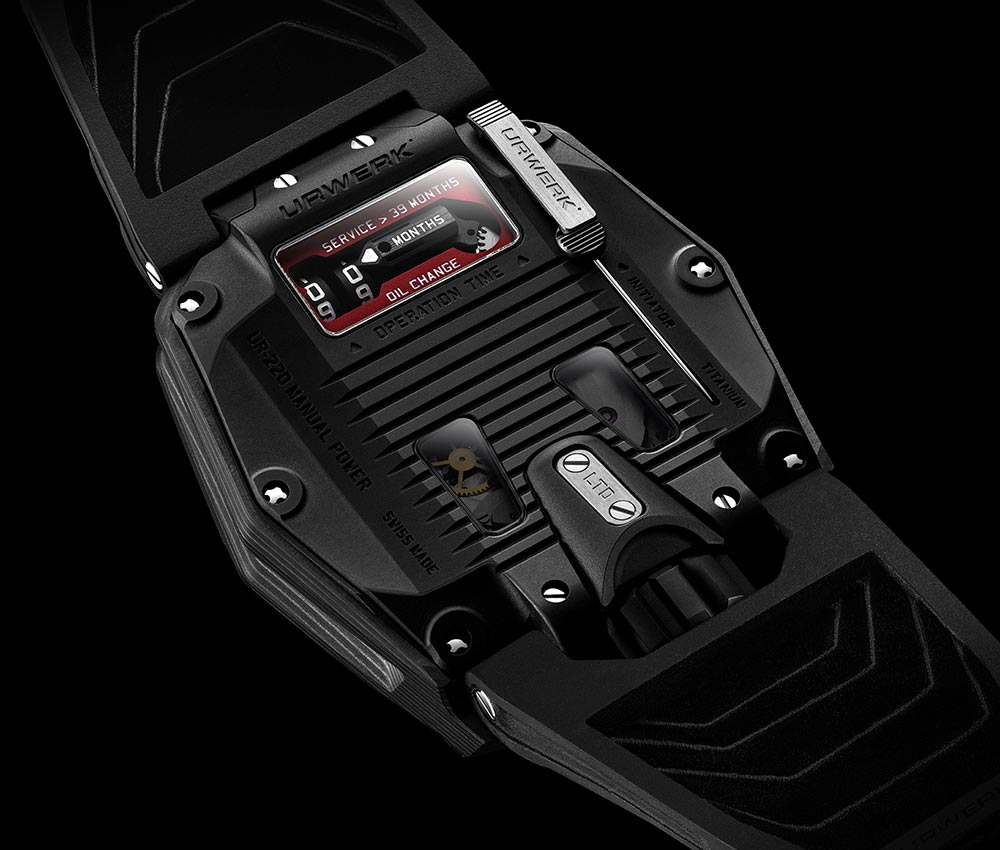 Last but not least, the UR-220 is worn on Urwerk's first-ever totally in-house designed strap. This strap is crafted in rubber molded using the Vulcarboné® vulcanization process which gifts it with incomparable wearing comfort, making it velvety-soft to the touch.
Price: CHF145,000
By Dan Diaconu