YELLOW JERSEY!
Official timekeeper of the Tour de France between 1988 and 1992, then again from 2016, the brand released a watch in the colors of the event a few days before the start of the Grande Boucle.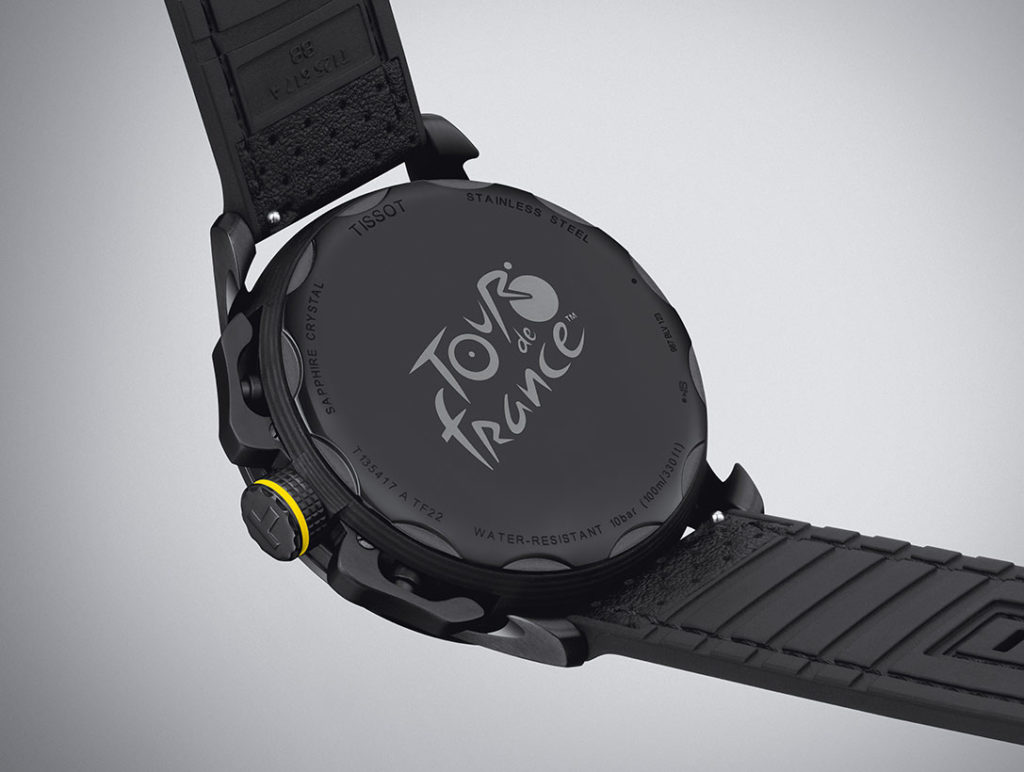 The most popular and widely publicized cycling race got underway this year on July 1 in Copenhagen. It culminates with the traditional finish on the Champs-Élysées in Paris three weeks later. Throughout the 21 emotional stages of the race, Tissot will precisely time the athletes' performances. For cycling enthusiasts, the brand invites you to follow the event with a limited-edition T-Race Cycling Tour de France chronograph. This edition pays tribute to the cycling road warriors. Its black dial, textured like the asphalt, is ringed by a tachymetric scale with stylized numerals. The counters and the small seconds in tricompax position are overlaid by the pair of hour and minute hands. The central swift second hand stands out thanks to its color, which adopts the yellow of the leader's jersey and the presence of a bicycle-shaped counterweight. The same intense color adorns the rim of the crown.
This set integrates a 45mm diameter steel case with a black physical vapor deposition (PVD) treatment. This protects the quartz movement animating the time data. An end of life (EOL) indicator informs when the battery is near its limit. In practical terms, the second hand makes jumps every four seconds when this occurs. On the back of the case, there is also the engraved race logo. In addition to the T-Race Cycling Tour de France, there will also be the T-Race Cycling Giro d'Italia and T-Race Cycling Vuelta a Espana watches.