ART AND TIME FUSION
The ultra-colorful, ultra-creative brand has joined together with one of the greatest contemporary art museums in the world to create a six-piece series reproducing masterpieces by well-known artists.
For lovers of art, lovers of everything fine and anyone who enjoys strolling around galleries and other cultural spaces, the health crisis continues to make access to museums complicated and even impossible. So, as we can't really head off to a museum, well, the museum… comes to us! Basically, thanks to the new partnership between Swatch, the ultra-colorful, ultra-creative watch brand and the Museum of Modern Art, better known by its acronym, one of the most prestigious modern art museums in the world, based in Manhattan, all you have to do is choose your favorite work of art from the six watches of the new Swatch x MoMa collection… or even gift yourself with the entire set.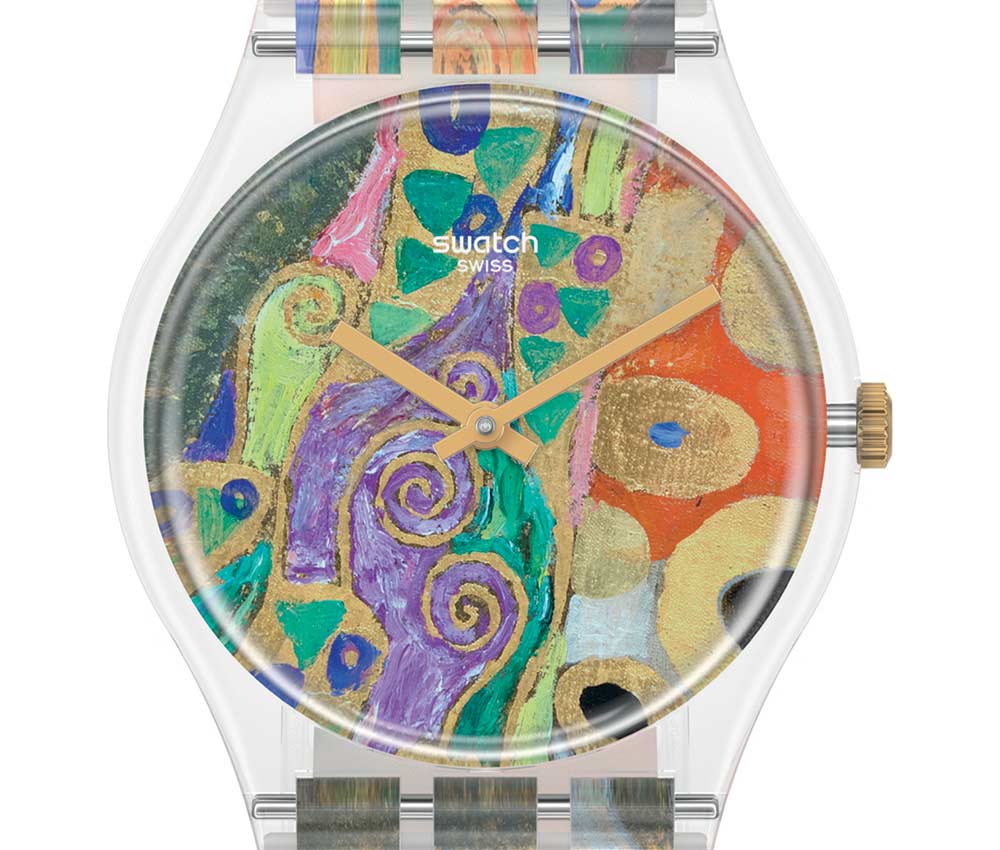 The range comprises three pieces with a 41 mm diameter and three others measuring 34 mm, with each reproducing a fragment of the artwork selected from MoMa's heritage on its plastic case and its silicone strap. Five artists and their work are as such center staged. For the large model: Starry Night (1889) by Vincent van Gogh, The Dream (1910) by Henri Dousseau known as Le Douanier (French for Customs Officer) (1844-1910) and The City and Design, The Wonders of Life on Earth, Isamu Kurita (1966) by Tadanori Yokoo, the only artist alive today and the only one chosen twice for this collaboration with Swatch. And for the small model: Hope II (1907-1908) by Gustav Klimt (1862-1918), Composition in Oval with Color Planes I (1914) by Piet Mondrian (1872-1944) and New York (1968) by Yokoo.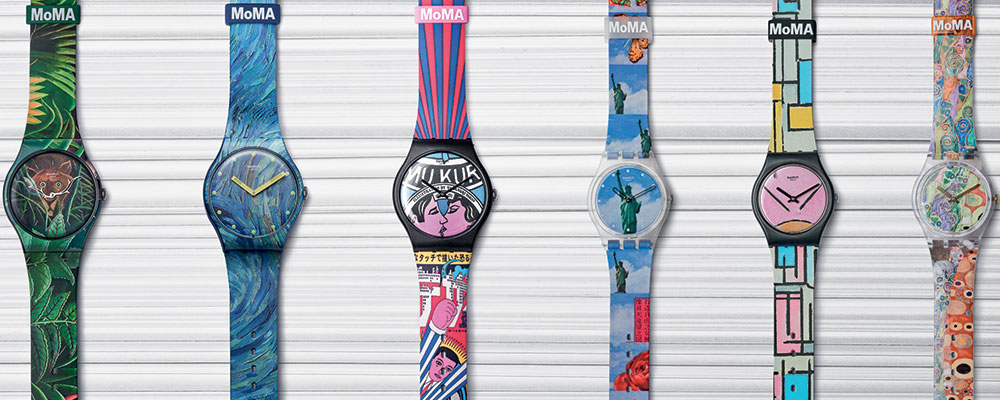 The watches will be available as of March 4 in Swatch stores (and on the e-commerce platform) and in MoMa concept stores.
Price not indicated
By Sharmila Bertin