MECHANICAL THRILLS
Boasting a unique mechanism and design, this limited series will delight anyone looking for more than just a simple watch. We made contact with the new watchmaking racer designed by Roger Dubuis.
At the 2018 SIHH trade show, Roger Dubuis announced the launch of a partnership with the Lamborghini sports car department. The partnership soon produced the Excalibur Aventador S, a watch with a surprising calibre, featuring double sprung balances linked with a differential at an angle of 90°. The movement's architecture recalled the V12 made by the Italian carmakers. For SIHH 2019, the brand will be introducing the press to a new episode in the collaboration, the Excalibur Huracan Performante. Once again, innovation is the watchword with a brand-new self-winding movement, the RD630, which stands out with a 12° angle balance escapement. The inclusion of a double barrel provides a power reserve of 60 hours.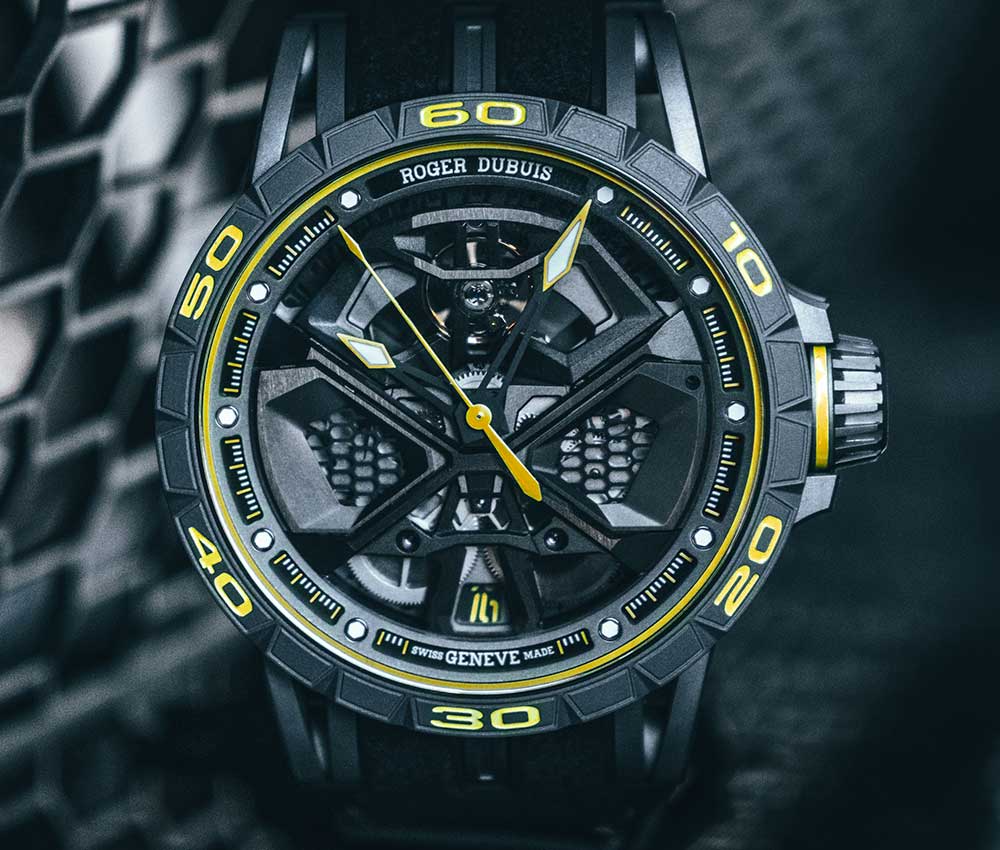 The technical components are housed in a 45-mm-wide titanium case. Many of them play a role in the watch's design, too. The bridges are faceted like a strut bar in the V10 engine of a Lamborghini super car, while the rotor is shaped like a car rim. A honeycomb-style design recalls the radiator grill on a racing car.
The 88 pieces in this limited edition come with a strap combining alcantara and rubber. And for perfect grip, the inside pattern borrows from the P Zero Trofeo R tyre developed by Pirelli, another one of Roger Dubuis' partners.
Price on request
By Dan Diaconu