A little bit closer to the stars
The Swiss watchmaker offers future purchasers of their Defy Sapphire editions a unique adventure: a flight in zero gravity. We were fortunate enough to be able to enjoy this experience.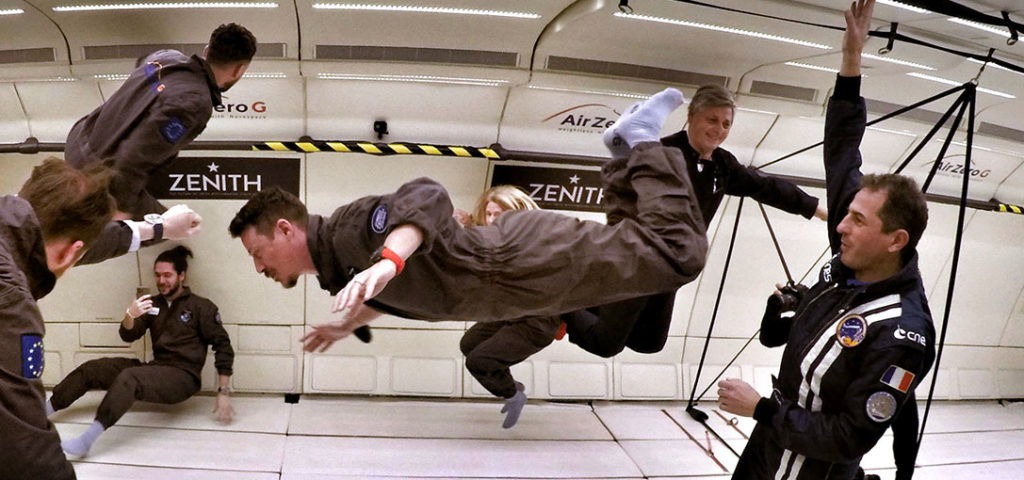 Zenith takes its slogan to its logical conclusion: "Time to reach your star" by inviting owners of the Defy 21 Double Tourbillon and Defy Zero G to participate in a unique experience. They are offered the opportunity to get on board a parabolic flight where they will discover weightlessness exactly as astronauts experience it in space!
Accompanied by Jean-Jacques Favier, one of the 10 French astronauts to have gone into space, together with the two Defy Sapphire Edition models, we boarded the Novespace Airbus A310 for a 2-hour flight over the Atlantic.
Our Defy went on working undauntedly while participating in an original and, let's admit it, very entertaining photo session! As for us, the guests, as well as the crew members, we only have to recall the joyful childlike smiles appearing on our faces from the first second we felt weightlessness to understand that what Zenith is offering is truly exceptional. Thus, by becoming the proud owner of such a timepiece, you become not only the bearer of an exceptional watch, as much for its design and its characteristics as for its rarity, but also the unique beneficiary of an experience, of a memory that you will remember for the rest of your life.