SECURE YOUR STYLE
The Marseille-based firm unveils a novel version of its secure clasp. Although it still features all its high-tech qualities, it now boasts the perfect design to set off any chic & sporty look.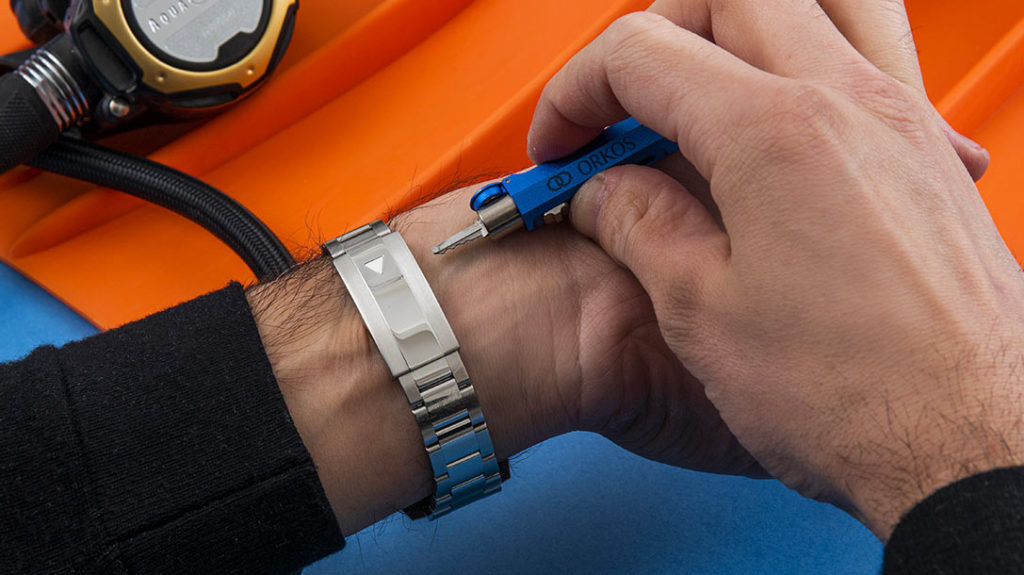 To make sure your watch bracelet doesn't open unexpectedly, or even worse, that someone tries to steal your favorite timepiece using a cunning trick, the French firm Orkos has just rolled out a wonderful upgrade of its groundbreaking secure folding clasp. In a nutshell… The Watchlock® can be fitted in a flash on any of the Rolex manufacture's Oyster, Jubilee or Oysterflex bracelets. How does it work? A patented micro-locking system can be triggered on demand using a special key. This year, this innovation flaunts a triangle, a tip of the hat to the iconic pointer that decorates the bezels of the crown-logoed brand's dive watches. Like this indicator that's visible during the day, this triangle's also distinguishable in the dark and at night thanks to the Swiss Super-LumiNova® it's made of. This stylish luminescent detail coated with ultra-resistant varnish becomes an alarm-type logo.
And, to ensure it's totally in tune with the watch and bracelet finishes, the Watchlock® is available in five variations. It comes in polished and brushed 316L steel, brushed steel, yellow gold or a combination of both materials. Orkos also offers a black DLC-treated version and a precious rose gold alternative. The Watchlock® is delivered in an elegant presentation case, which comprises all the tools you need to adjust it and, of course, to trigger its security system. It also includes the Smart and Safe key holder, to remove and secure your key.