TO THE OCEAN DEPTHS
With the help of technology, the limits are constantly being pushed back. Thanks to this expertise, Omega has produced a watch that is capable of reaching a record-breaking depth of 10,928 m.
The oceans cover 70% of our planet. However, it is estimated that over 75% of the deep seabed still remains to be explored. Every voyage to the Mariana Trench is an event in itself. Until now, its explored depth was 10,908 meters. This year, with the help of his high-tech submarine, Limiting Factor, Victor Vescovo descended to a record-breaking depth of 10,928 meters. During this dizzy descent into the cold, dark realm, Omega provided three Seamaster Planet Ocean Ultra Deep watches. Two of them were fastened to the articulated arms, the third was attached to a probe sent to collect data. All of them were subject to a pressure of 1500 bar.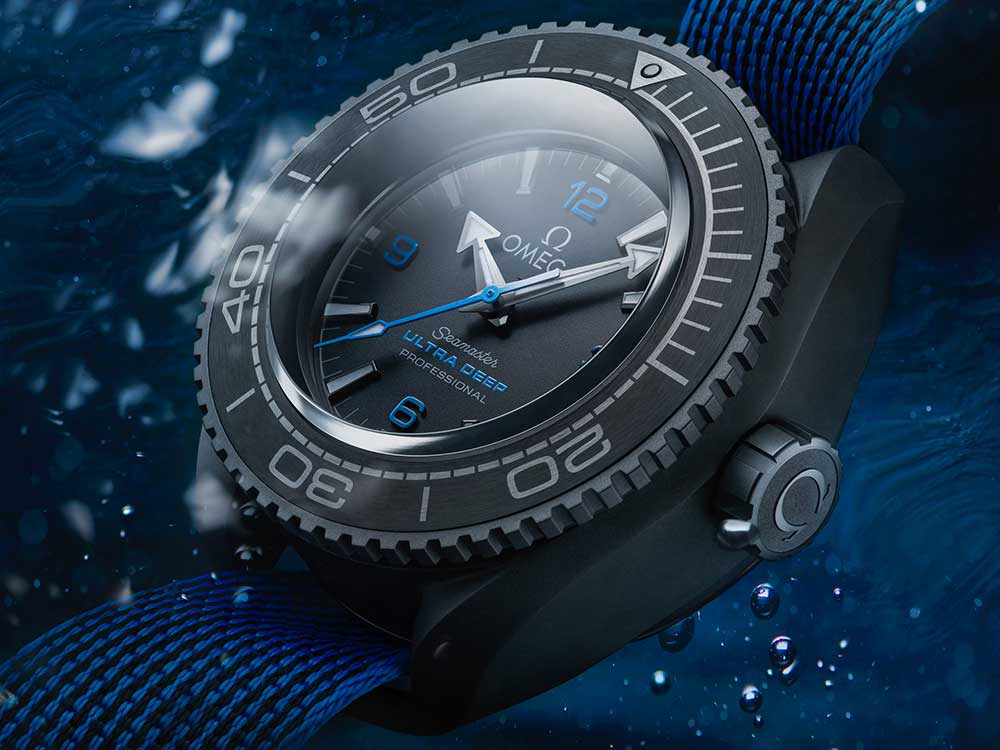 To ensure resistance in such a hostile environment, an impressive 55 mm case with a thickness of just 28 mm in grade 5 titanium was developed. The use of high-tech materials such as LiquidMetal helped to strengthen the watch's architecture. An innovative welding technique also helped to avoid the use of polymer joints and to reduce the thickness of the sapphire crystal. The lugs, named "manta lugs" were left open to avoid the risk of rupture in very deep waters.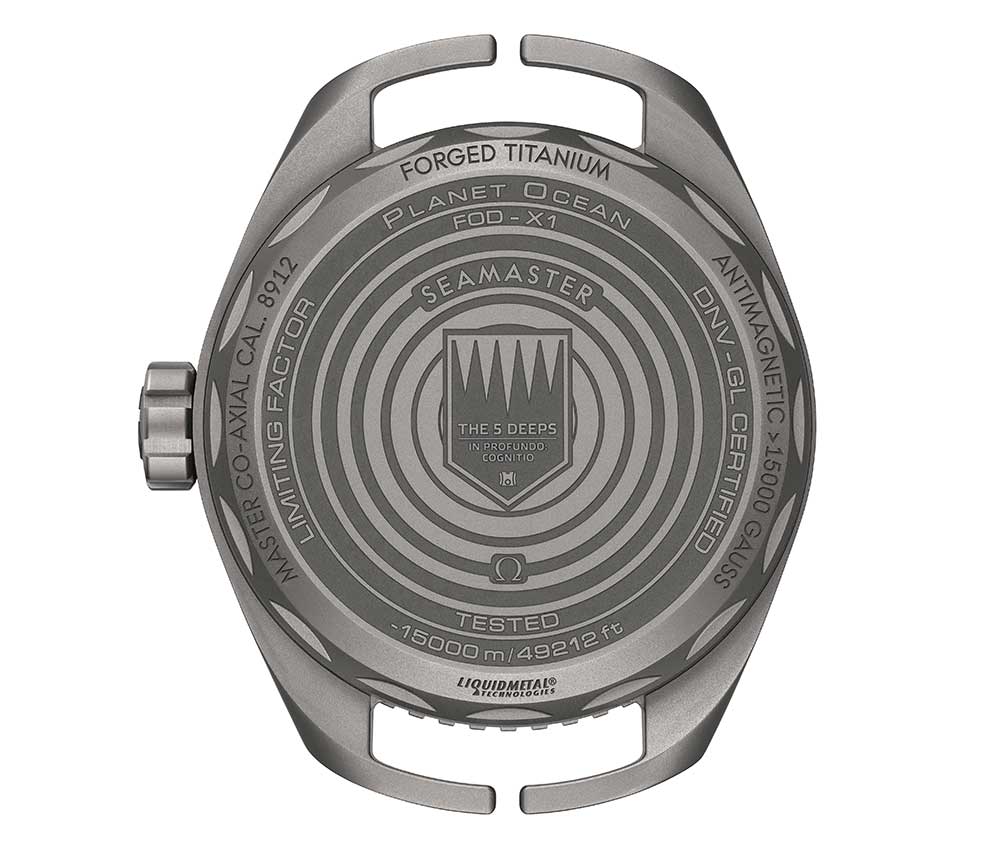 After this historic dive, the Seamasters and their 8912 automatic calibers underwent ten days of strict testing within the Swiss Federal Institute of Metrology (METAS) and all three passed the Master Chronometer tests.
All the technical innovations developed for the Seamaster Planet Ocean Ultra Deep will be used in future developments of the brand.
Price: Not for sale omegawatches.com
By Dan Diaconu