A LEGENDARY SILHOUETTE
Resulting from the marriage of symbols imagined by Gabrielle "Coco" Chanel in the last century, the watch that propelled the Parisian house into the world of watchmaking more than three decades ago returns to the forefront with its legendary silhouette.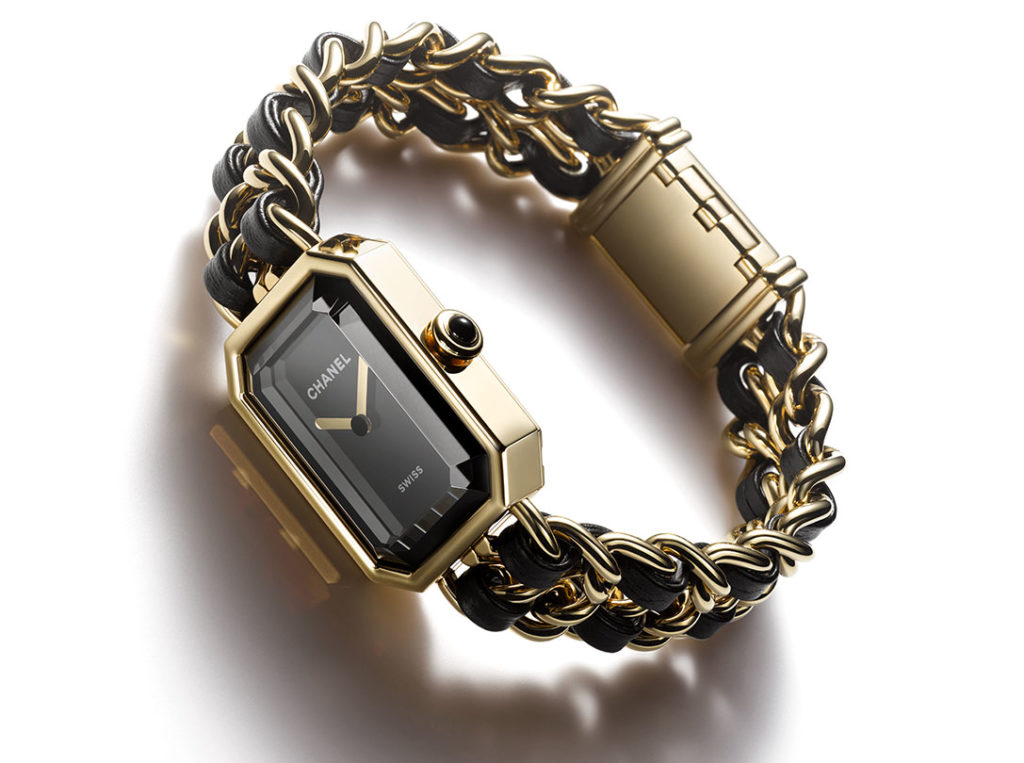 In 1987, Jacques Helleu (1938-2007), Chanel's artistic director, propelled the Parisian house into the world of watchmaking with the creation of the Première watch, a graceful object that tells the time while embracing the signatures imagined by founder Gabrielle "Coco" Chanel (1883-1971). This refined timepiece features several elements borrowed from the brand's aesthetic vocabulary: the octagonal silhouettes of the case and the beveled crystal that echo the shape of the bottle cap of the legendary N°5 perfume (created in 1921), the black lacquer of the dial that evokes the Coromandel screens that Coco loved, and the bracelet made of a chain intertwined with a black leather lace inspired by the famous 2.55 quilted bag (launched in 1955). 35 years after the arrival of this legendary model, Chanel revives it in 2022 by presenting its Première Édition Originale.
A carbon copy of its big sister, this delicate watch has a rectangular case (26.1x20mm for a thickness of 7.65mm), with "cut" angles, in steel coated with yellow gold. Made of the same material, the time setting crown is topped with a black onyx cabochon perfectly matching the dark brilliance of the dial. The essence of time is embodied by a duo of central gold baton hands topped by the Chanel inscription in a powdered silver hue. The Swiss inscription at 6 o'clock certifies the origin of the very precise quartz movement that drives the hours and minutes. The Première Édition Originale is fastened to the wrist with an elegant steel link bracelet in yellow gold with two black leather ribbons and a clasp.