LITHOTHERAPY
Following on from a version with a malachite dial, Friends is now offering an alternative, still in a limited edition, adorned with a famous stone with shimmering brown iridescence.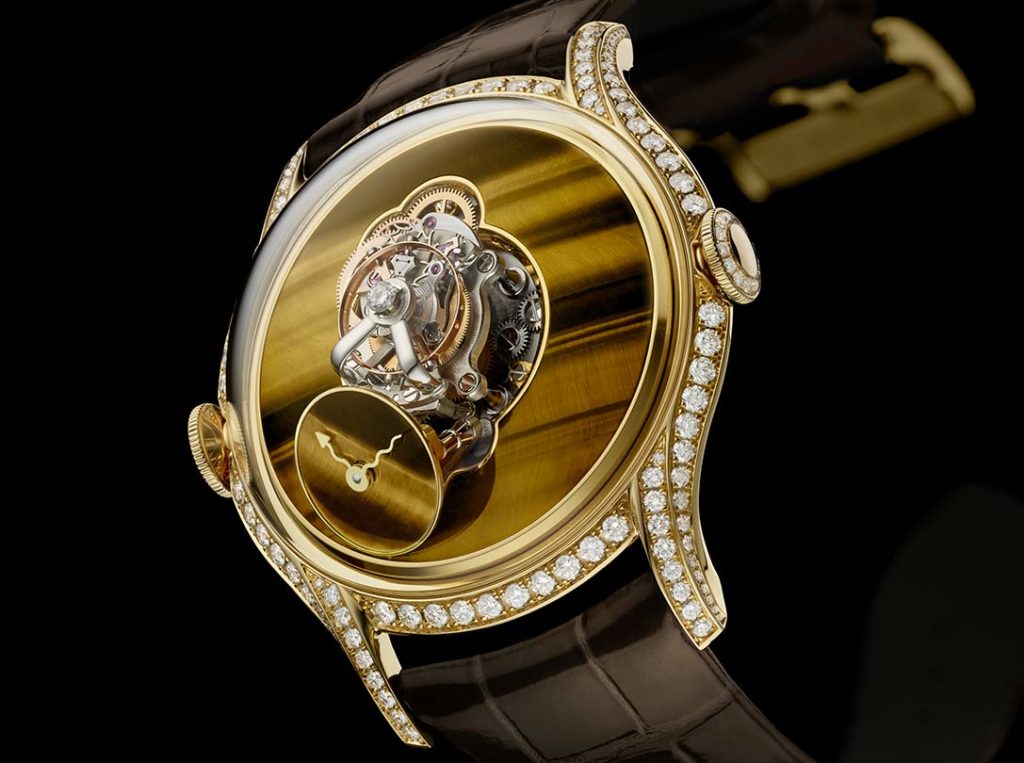 Since 2019, MB&F has been enchanting female wrists in pursuit of distinction and elegance with the Legacy Machine Flying T. Both a watch and a piece of jewelry, this creation holds a true power of attraction obtained with the help of various elements composing it. Indeed, how can one not be captivated by its 60-second flying tourbillon appearing in the center or its sub-dial inclined at 50° positioned at 7 o'clock on which a duo of serpentine hands move. How can one not be equally amazed by the translucent globe that tops them? Its two symmetrical crowns, one for winding, the other for setting the time, situated on either side of the 38.5mm diameter case middle, also contribute to the technical and aesthetic uniqueness of the timepiece.
Also, to further enhance its exclusive character, its dial is decorated with colored precious or fine gemstones, depending on the limited edition. All of which are illuminated by a brilliant-cut diamond setting, without fail. For this new series made of yellow gold, the delicate hues of the golden and brown streaks of the tiger's eye enhance the fascinating personality of this creation. As with the previous variations, the LM Flying T Œil de tigre unveiled by the Geneva-based brand is powered by a self-winding caliber made up of 280 components. This high-performance caliber delivers 100 hours of power reserve. The sapphire caseback enables the discovery of certain components, notably the sublime oscillating weight with its undulating rays. Most definitely solar!