Performance as well
Its exclusive style and the quality of its craftsmanship make it wonderfully appealing.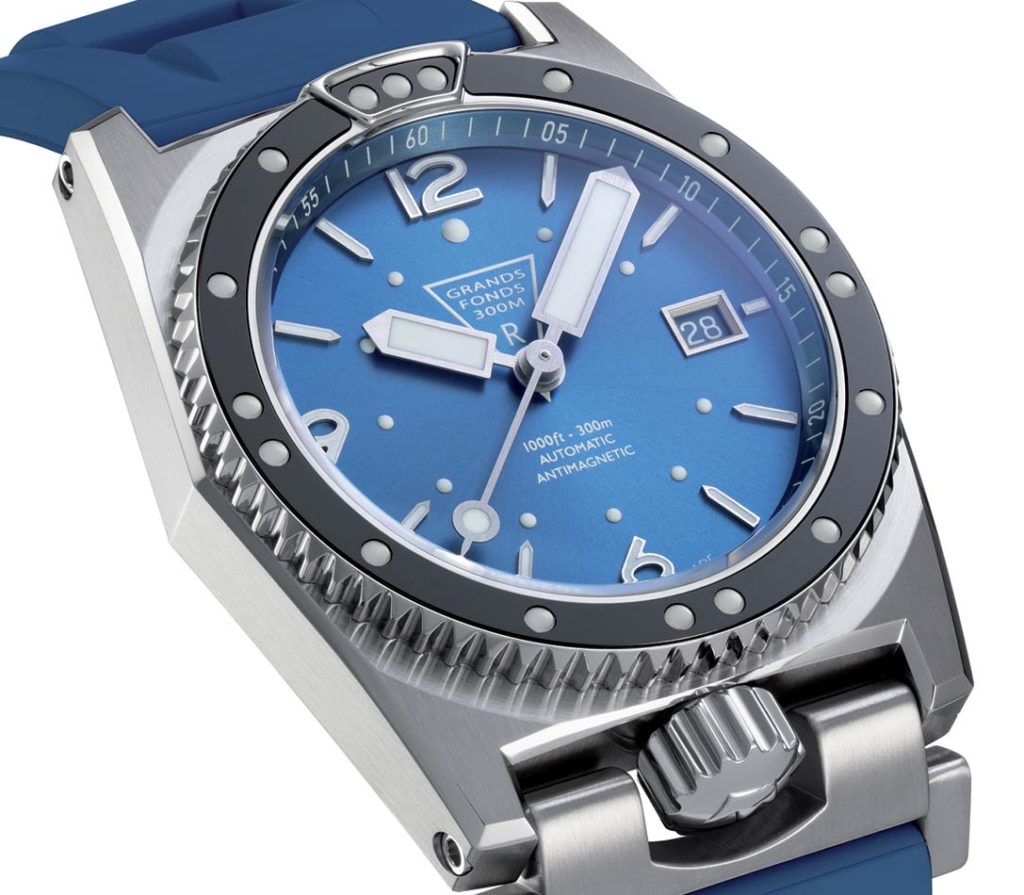 "Passion delivers compelling arguments for overcoming obstacles". This quote from French businessman Antoine Riboud (1918-2002) has in all likelihood driven a whole generation of entrepreneurs. Georges Brunet is one of them. When he joined the 1904-created family-run firm in 1997, the company hadn't produced any timepieces since the 1980s. However, amongst ZRC's creations, a phoenix was waiting to rise, the Grands Fonds. This dive watch, imagined back in 1964, met the requirements of the French National Navy's specifications. It was resistant and reliable and would accompany clearance divers for two decades. The brand's 111th anniversary provided him with the opportunity to give it a new lease of life with a limited edition that reiterated the philosophy of the original model and was enhanced with shrewdly-chosen innovations. The strength of the piece's one-of-a-kind design, hexagonal case and crown at 6 o'clock, added the final touch to the watch's success.
Since then, ZRC has relaunched its production and is forever expanding its catalogue. La Grands Fonds 300 is proposed in a wide array of dial colours. It has also been joined by the GF3000 Titanium, the only watch without a helium escape valve that's waterproof to depths of 5,000 m. Most of the development focused on programmed deformation of materials. Basically, titanium, the caseback's steel armour, the sapphire crystal and ceramic don't behave in the same way under pressure or under temperature variations. It took the Swiss firm nearly 18 months of research to finetune this delicate assembly. These upgrades were then incorporated in the latest GF300 generations. All the 41XXX references boast them and embrace the collection's technical particularities. We discover the Crown Protection SystemTM, which prevents the strap from being attached and closed if the crown isn't screwed correctly. The Easy Clean SystemTM that effectively prevents salt from crystallizing between the bezel and its mount. The addition of a ceramic insert makes it even more efficient. User-friendliness has also been optimized. The unidirectional bezel is aligned with the inner side of the case chamfering to ensure it isn't unintentionally turned. The Super-LumiNova®-coated Magnum-style hands are combined with a "lollipop" direct-drive. The automatic Sellita SW200-2 calibre in its sophisticated version drives, depending on the variations, a date set at 3 o'clock. Its exclusive style and the quality of its craftsmanship make the GF300 wonderfully appealing. Whether it's under the oceans or on firm ground!