MAJESTIC DEXTERITY
The virtuosity and precision of gestures emanating from five historic decorative techniques breathe life into two sublime unique creations in a Boutique edition for Taiwan.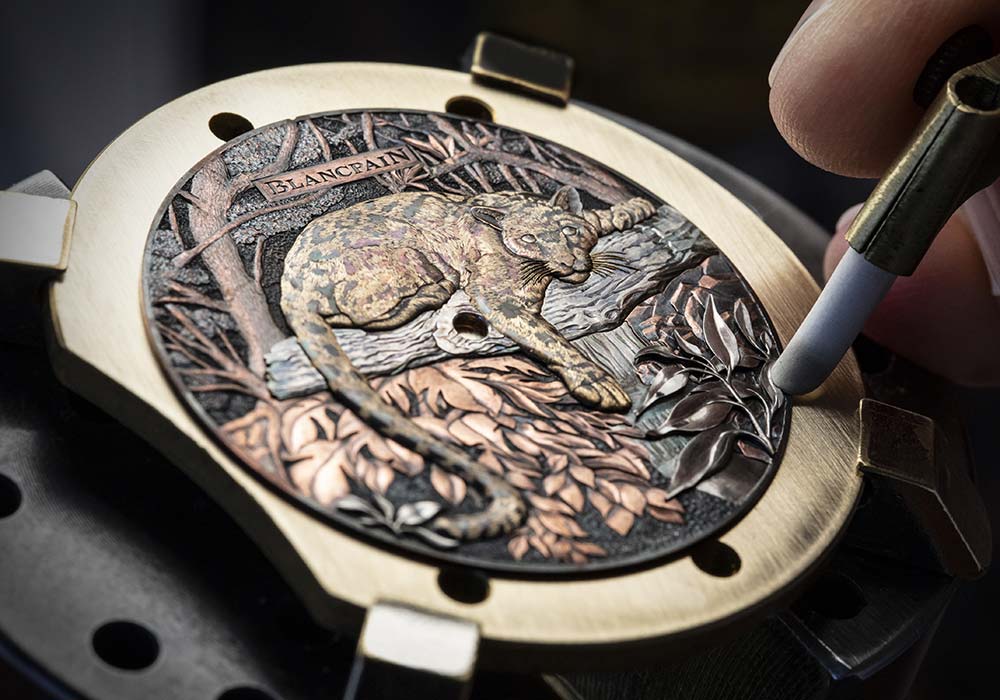 The endemic Formosa clouded leopard, a symbolic animal for one of the island's aboriginal peoples, the Paiwan, was always the victim of heavy poaching. The last specimen observed dates back to 1983. Blancpain invites us to remember this exquisite animal forever through two unique creations in its Métiers d'Art collection. The first calls on the exceptional savoir-faire of craftspeople who master the art of shakudo?, engraving and damascening. The use of these techniques transforms the natural hue of a gold and copper alloy, gifting it with a dusky gray tint boasting a myriad of nuances. Following a host of delicate operations and meticulous workmanship, the Formosa clouded leopard watch center stages a feline in its natural forest habitat on the dial. Every single detail has been finalized to procure stunning realism. The big cat's whiskers have been fashioned in gold thread. This incredibly-delicate composition sits majestically in an elegant 45 mm-diameter red gold case.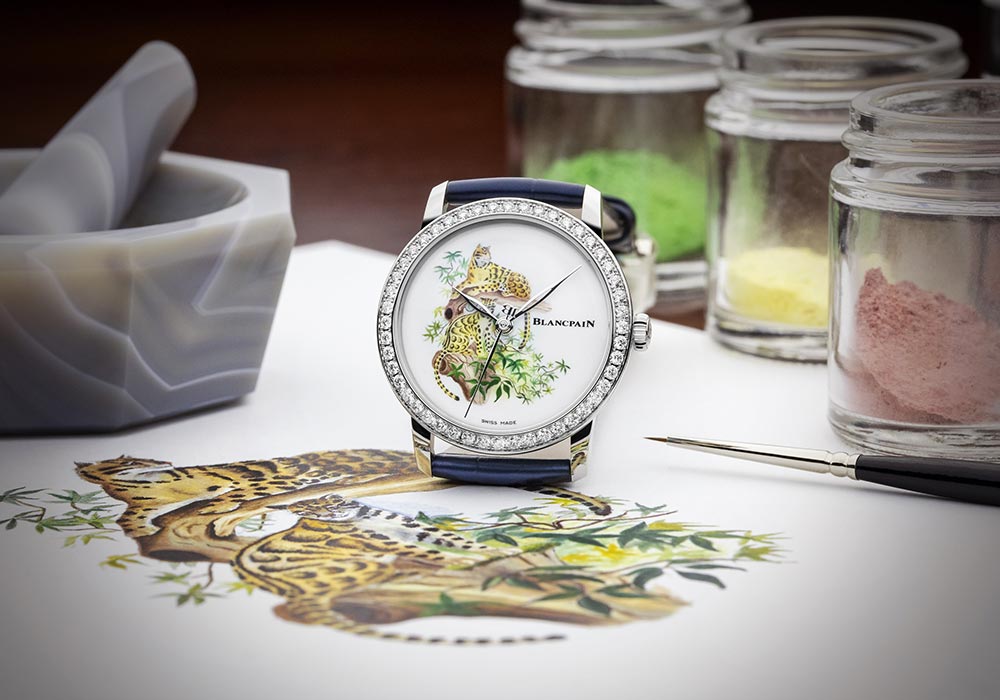 The second creation proposes an enamel-painted portrayal of the animal on a porcelain backdrop. This punctilious miniature crafting is exalted by the dazzling presence of a diamond-set bezel. The ensemble nestles in a precious 33 mm-diameter white gold case.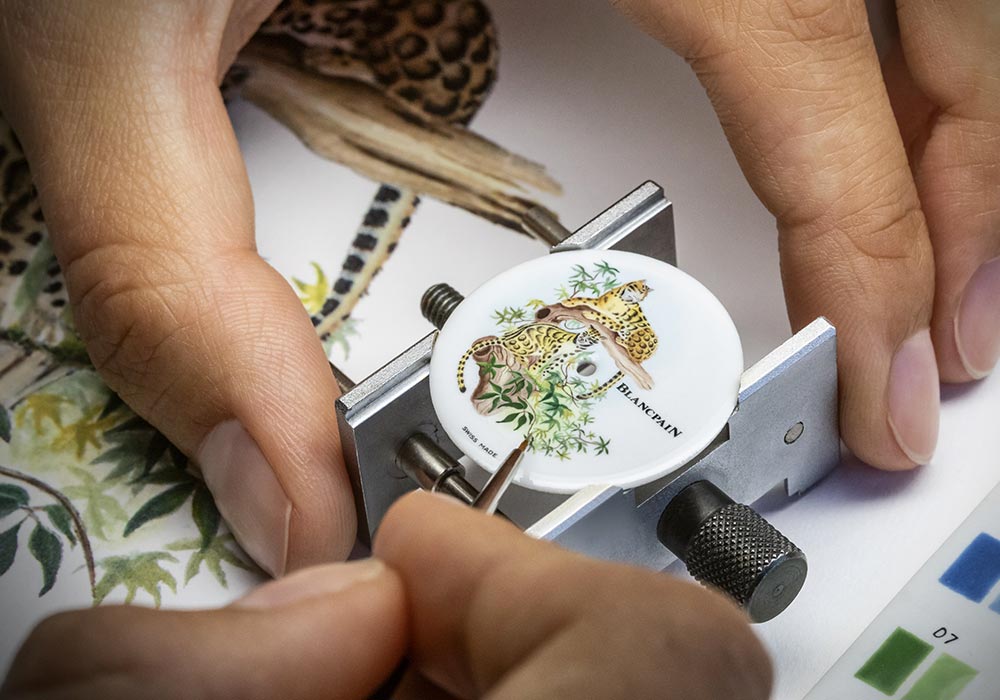 The first reference hosts the hand-wound 15B caliber whilst the hour and minute hands of its feminine-styled alter-ego are driven by an automatic movement. A sapphire-crystal caseback offers a glimpse of the classically-finished components.
Price on request
By Dan Diaconu