THE DAZZLING BREGUET BLUE
The new work from the Breguet workshops features a dial made of "Grand Feu" enamel in a beautiful, deep and intense blue colour. It pays homage to the aesthetic traditions created by the brand's founder, while slightly changing the rules of the game.
While the watchmaking trend of the times favoured the ornamental – sometimes outrageously so – the watches by Abraham-Louis Breguet (1747-1823) stood out through the work on the mechanism and the pride of place given to technique and practicality. He rid his watch cases and dials of all excessive ornament to focus on the essential: time. His approach gave rise to the Breguet watchmakers' specific design method, which is still preserved by the Breguet brand. One of the ambassadors of the simple style is without doubt the Classique collection, especially the new Classique 5177 Grand Feu Blue Enamel model. With a slightly more rebellious style than its elders, it respects the brand's visual signature while making it its own.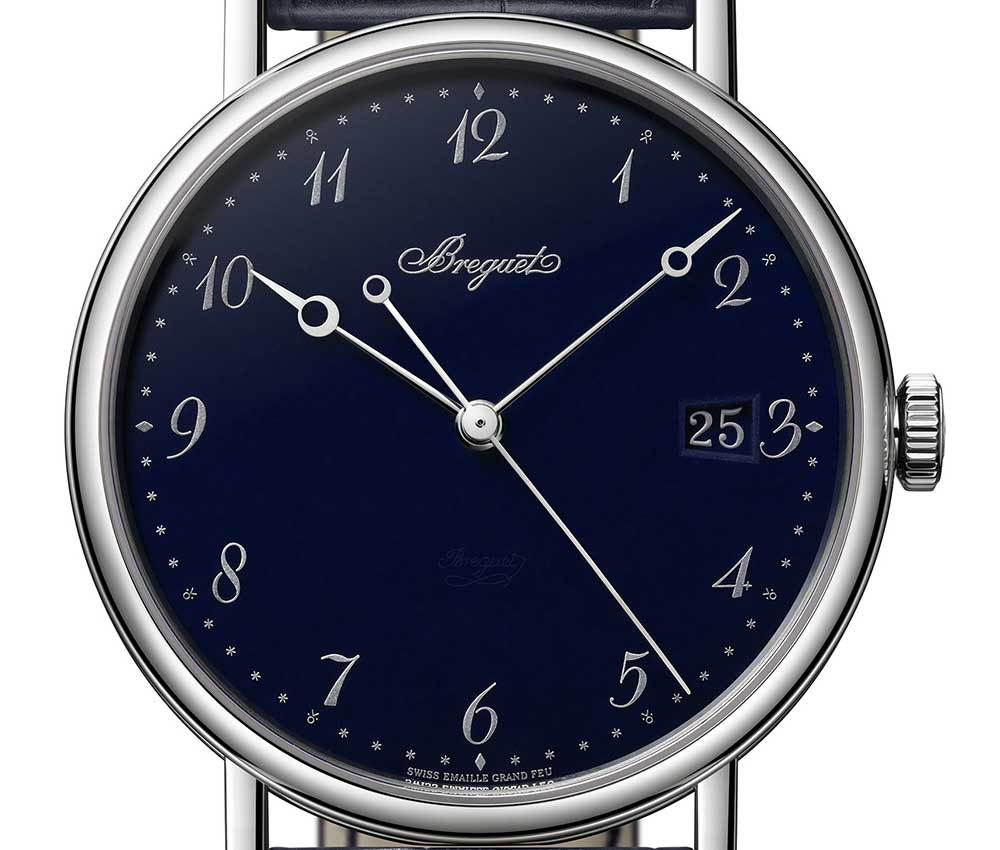 The new watch is like a photographic negative of the older models, especially the Classique 5177BB/29/9V6, where the image inverses the light in the main subject. The dial, which is usually white, is here covered in Grand Feu ("full fired") enamel in a deep and intense blue colour. The hour, minute and second hands are usually coloured in blued steel, but here they come in a silvery colour, while preserving the Breguet style with the "moon" tips. The style of the Breguet numerals on the hour rim and minute track, with their stars, fleur-de-lis and diamonds, is unchanged, but the numbers are now embossed and feature a silvery powder effect contrasting with the blue enamel. The same features can be found for the date at 3 o'clock.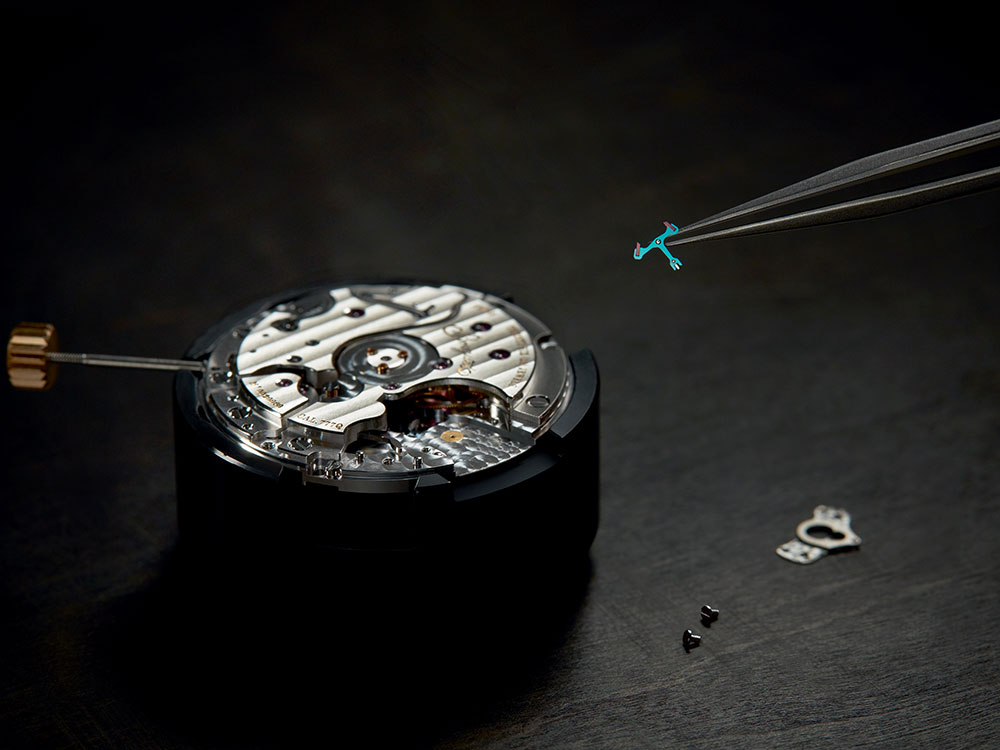 The displays are driven by the automatic 777Q calibre. It is housed in a 38mm-wide white-gold case with fluted sides, in line with the tradition, and providing a power reserve of 55 hours.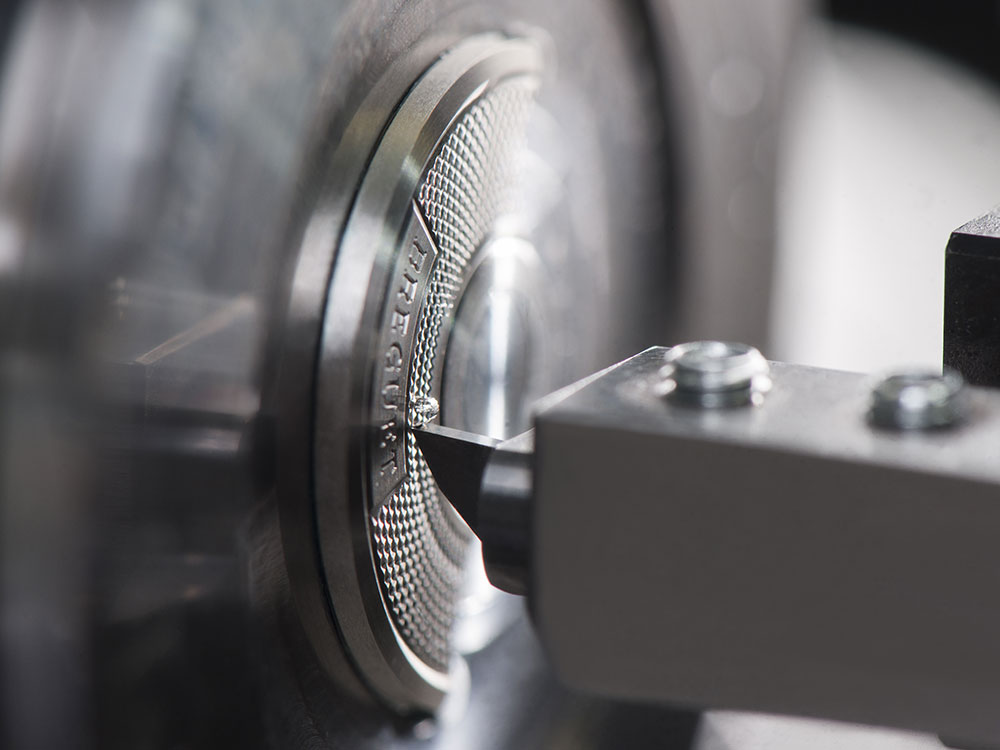 Price: 23'100 CHF breguet.com
By Sharmila Bertin