IN A STATE OF GRACE
A view of the sea or a cloudy expanse? Whatever your preferred Zen landscape, a mood between dusk and dawn permeates this sublime romantic illustration.
Wear a bit of poetry on your wrist. This is the Hermès proposal behind the magnificent dial of the Cape Cod Crépuscule! The elegant 29x29mm steel case, the square in a rectangle created by the inspired design of Henri d'Origny in 1991, incorporates a delicate creation, all in shades of blue, achieved through the use of nanotechnology. For this innovative watchmaking adventure, it all started in 2018, the year in which the Parisian brand met with the Swiss Center for Electronics and Microtechnology (CSEM). Thanks to its expertise in precision technology, CSEM is breaking new ground in 3D printing. This know-how would enable the design by Thanh-Phong Lê, founder of the Travaux-Pratiques chart studio, to be brought to life.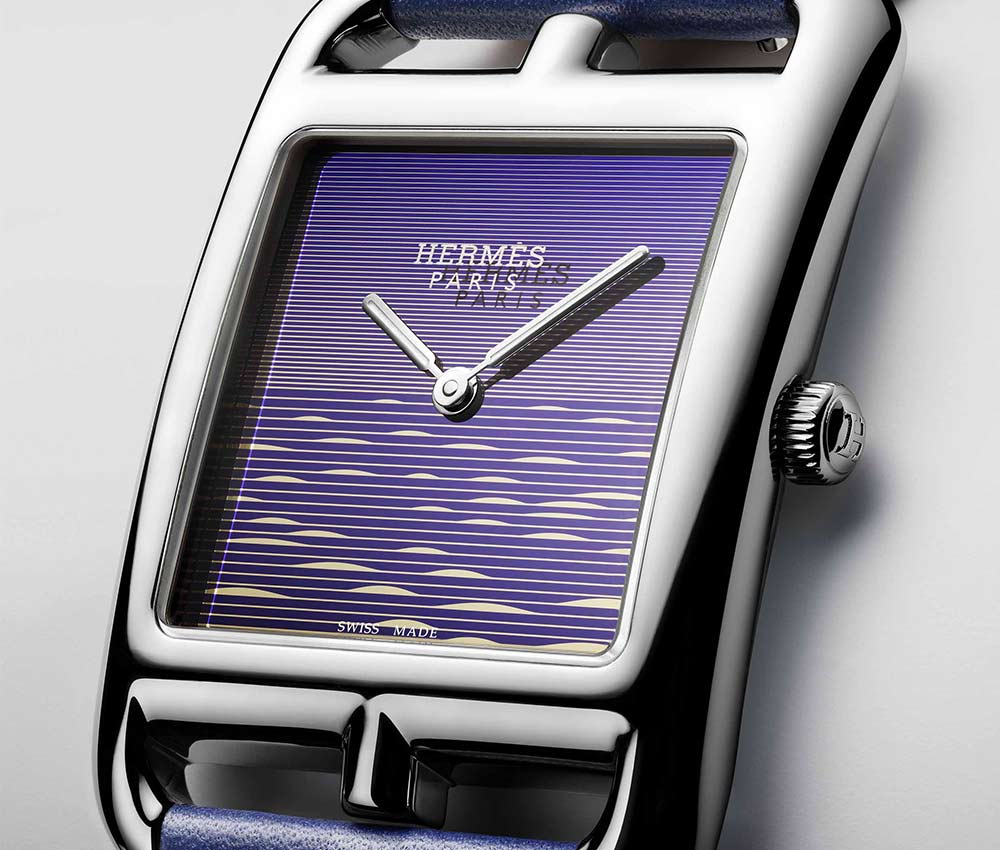 A silicon wafer microstructure was specifically chosen for its aesthetic qualities. Depending on the amount of material applied during its manufacture, its color varies within a wide range of subtle hues. The dial of the timepiece is crafted from a single 0.5 mm thick plate, to which a 72 nanometer layer of silicon nitride is bonded. This layer of nitride enables the desired intense blue color to be achieved.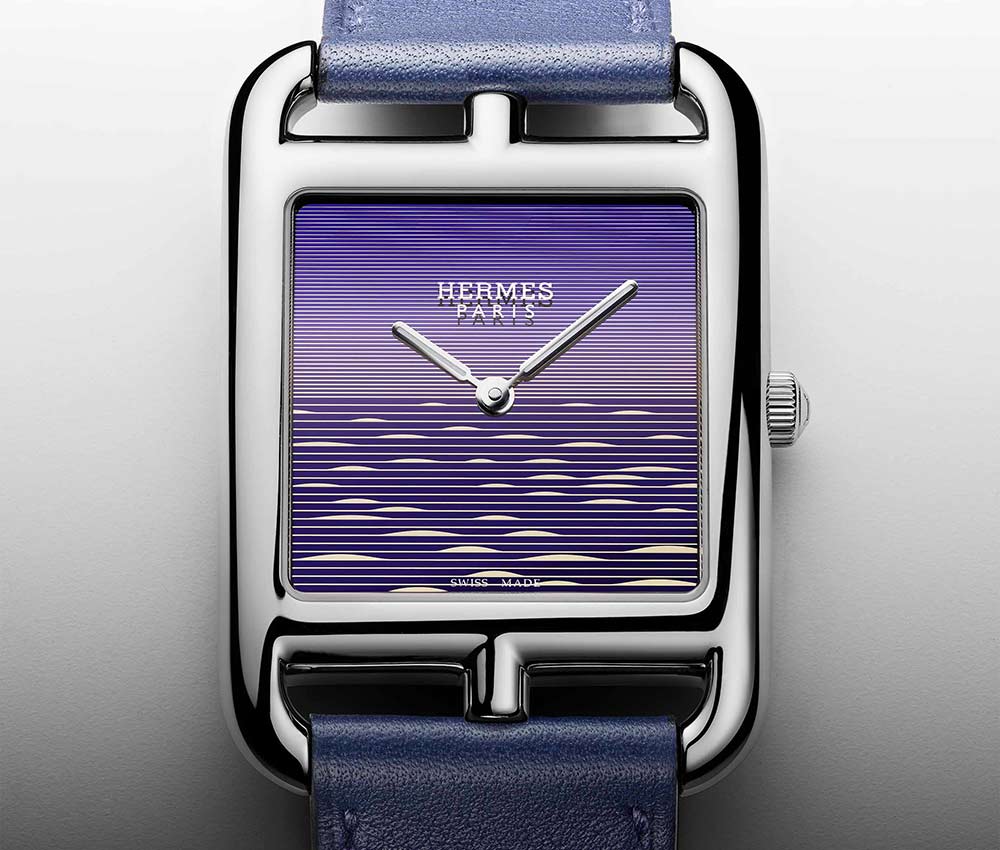 After a photolithography process involving exposure to light, the image appears by transfer. Similar to the way a photograph was developed using an ancient process, the finished product is revealed after several successive immersions, before a final gold application and a cut to the shape of the case.
On this delicate azure composition appear the hour and minute hands driven by a quartz movement. This Cape Cod Crépuscule model is part of the collection, not a limited edition. To appreciate the softness of this panorama, the watch comes with an elegant calf leather wristband in a coordinated color made in the Le Sellier workshops.