FREE AND EXQUISITE
This duo boasting timeless touches invites up-to-the-minute women questing casualness to match their wrist jewelry with their personality. In impeccable style!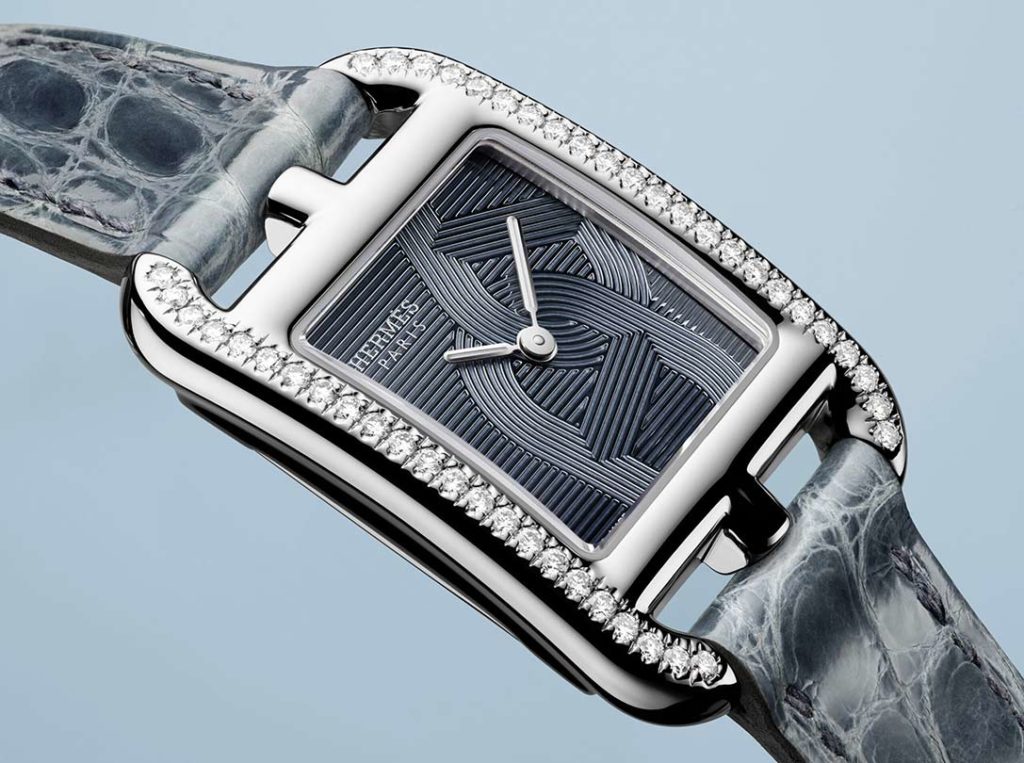 Back in 1938, when Robert Dumas, son-in-law of the grandson of founder Thierry Hermès, drew his inspiration from the nautical world of the Normandy Coast in France to create a silver jewelry piece, could he ever have imagined that, decades later, his creation would breathe life into another that was just as evocative? Well, since 1991, the one-of-a-kind square inside the rectangular case (23 x 23 mm), fashioned by Henri d'Origny, has pursued its essence. This design has embraced a myriad of variations of dials, which have center staged Hermès' signature symbols, amongst others. After the recently-released mesmerizing Crépuscule model, the new, latest unveiled Cape Cod Chaîne d'ancre watches perpetuate this wish to share the Parisian House's original atmosphere. With delicate translucent Parma or blue lacquer, the scenography desired reiterates one of the emblematic motifs, inspired by two anchor chain half links. The intertwined links harmoniously echo the horizontal lines, creating an attractive graphic composition. The slender hour and minute hand duo on top is driven by a Swiss quartz caliber.
One of the models stands out with its 46 diamonds that cover the steel-crafted case. The presence of these precious stones livens up the azure hue of the dial, as well as the "storm blue" of the alligator strap. The other feminine piece is worn on an exquisite "glycine athena" matching calfskin strand. Whichever you choose, gracefulness takes pride of place with these novel Cape Cod Chaîne d'ancre pieces.