INTERACTION AND ATTRACTION
The sun has a rendezvous with the moon… and together, for once, the two stars appear on the dial of the latest travel-friendly astronomical creation unveiled by the manufacturer!
The heliocentric system of Nicolas Copernicus (1473-1543) seems not to be transposable to the watchmaking world. The newly designed Blast Moonstruck by Ulysse Nardin indeed assumes an earthly perspective in order to follow the orbits of our sun and the moon. On its dial, a dome-shaped depiction of the northern hemisphere dominates the display. Its base is encircled by a scale numbered from 1 to 31. On its outer edge, a discreet luminescent triangle points to the day.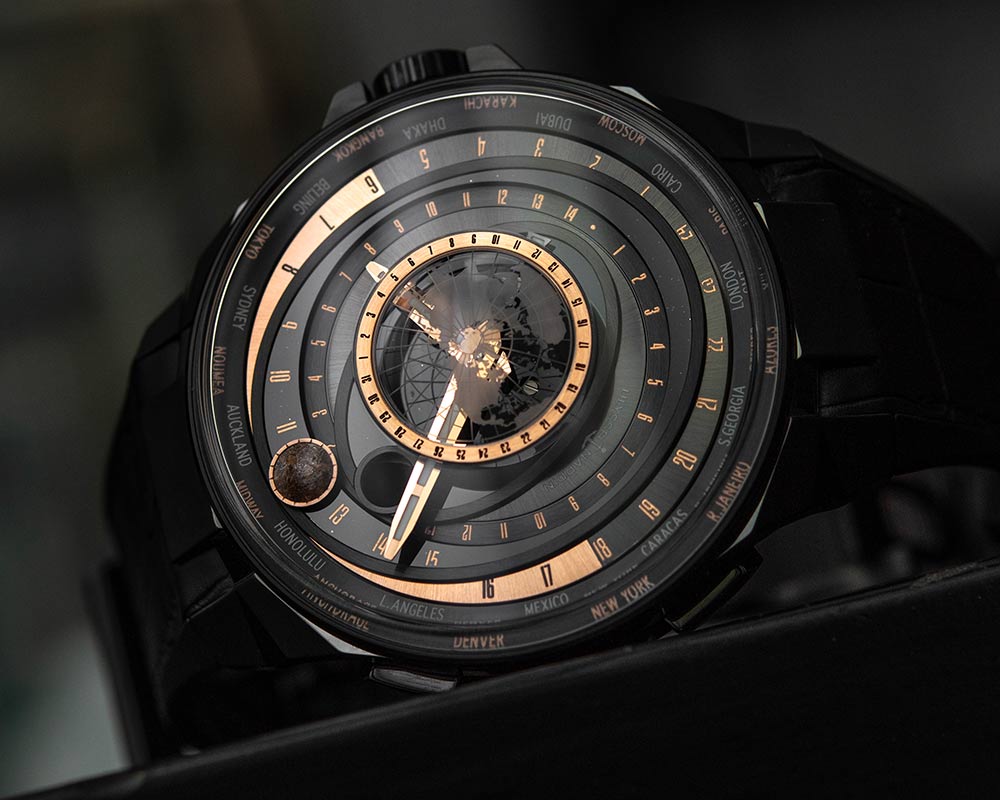 Revolving around these elements, our star in bronzite and our satellite displaying its phases move in their respective elliptical curves at the actual speed observed from our planet. The information marking their trajectories enables us to identify the lunar phases and the tidal coefficients.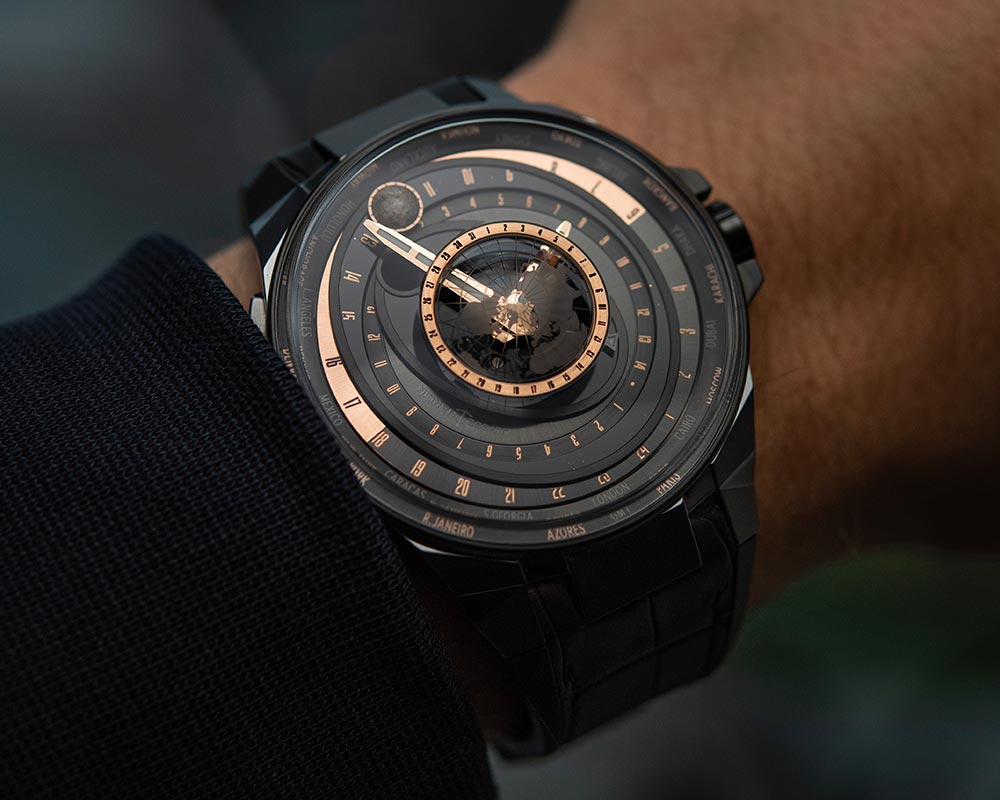 While gravitation is responsible for the movement of celestial bodies throughout the universe, the UN-106 caliber with 50 hours of power reserve manages the orchestration of all the data in this timepiece. This complex self-winding movement, assembled with 335 components, is housed in a 45mm diameter case forged in ceramic and black DLC titanium. In addition to the hours and minutes, it also displays the world time and a second time zone. Two push-buttons ideally integrated into the body of the case facilitate setting the watch. With all of these features, frequent travelers, explorers of dreamed spaces, and lovers of fascinating watchmaking will fall under the spell of this astronomical watch.
Price: CHF 75,000 www.ulysse-nardin.com
By Dan Diaconu