EVERMORE CONNECTED
The new Big Bang boasts cutting-edge materials and up-to-the-minute technology. Art is also showcased on the screens with originals creations by Marc Ferrero.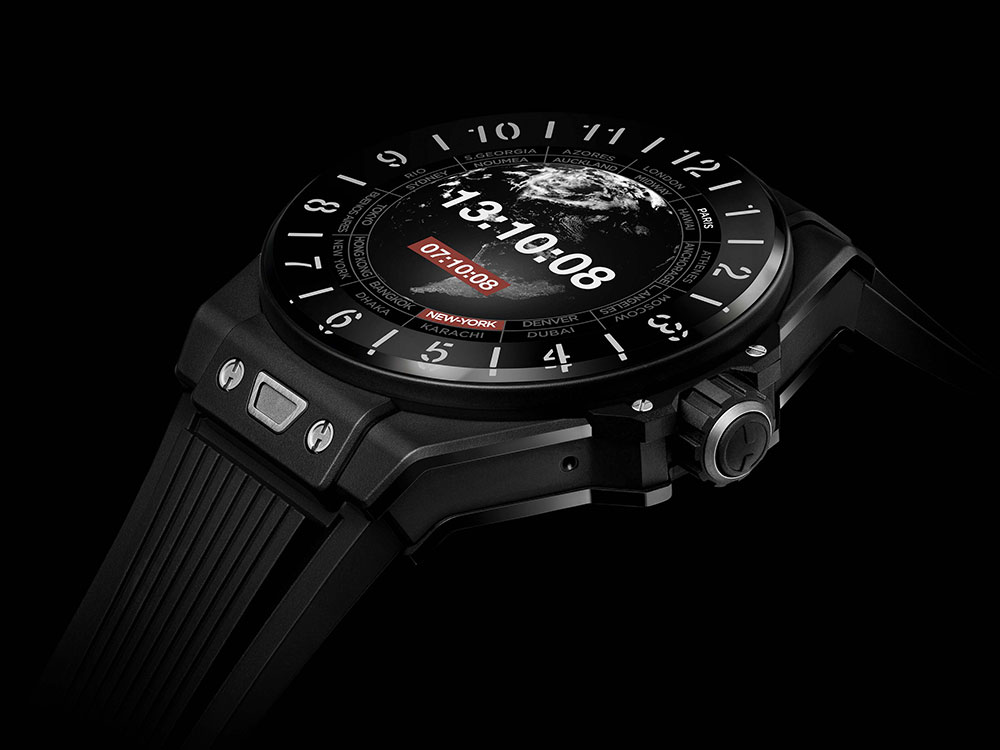 In 2018, Hublot unveiled its first-ever connected watch designed around a case with a somewhat generous 49 mm diameter, and a 35.4 mm Oled display. Two years on and the manufacture proposes an enhancement with reduced size but boosted technology. The Big Bang e now flaunts a 42 mm-diameter titanium or ceramic case, which protects a high-def 30.80 mm AMOLED-type display, offering a resolution of some 327 dpi. On the processor side, Hublot has forsaken Intel for a Qualcomm chipset, connected to a host of sensors. The tech spec is complemented with an accelerometer, a gyroscope and a microphone. Thanks to the power of Wear OS by Google, this smart watch invites to discover a wide range of features and apps that are downloadable.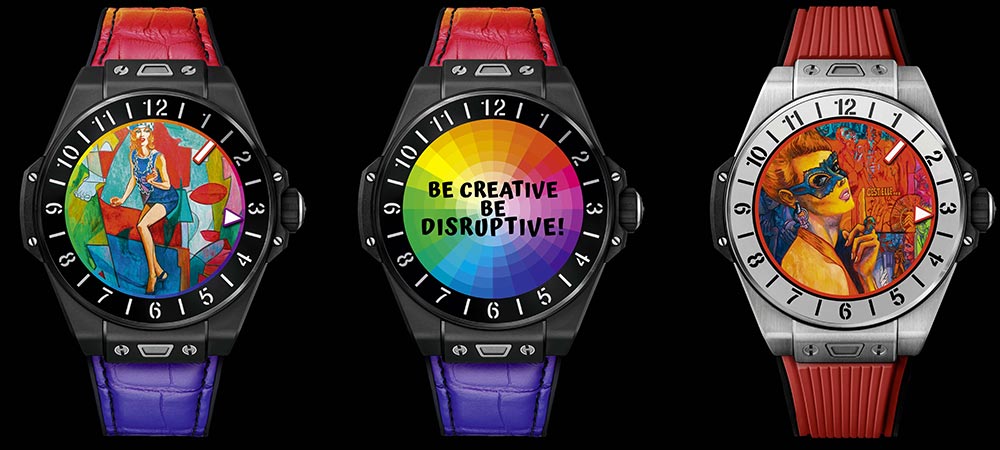 In addition to the minimalist Time Only feature, the watch wearer can select and display traditional watchmaking complications such as a perpetual calendar or a GMT. Moreover, with this reference, Hublot pursues its engagement in the world of art offering a series of 8 dials imagined by the artist Marc Ferrero. Every 3 hours, the dial changes color, meaning 8 creations are center staged in sequence over a 24-hour period. Every full hour is highlighted by a 5-second animation which brings the screen to life.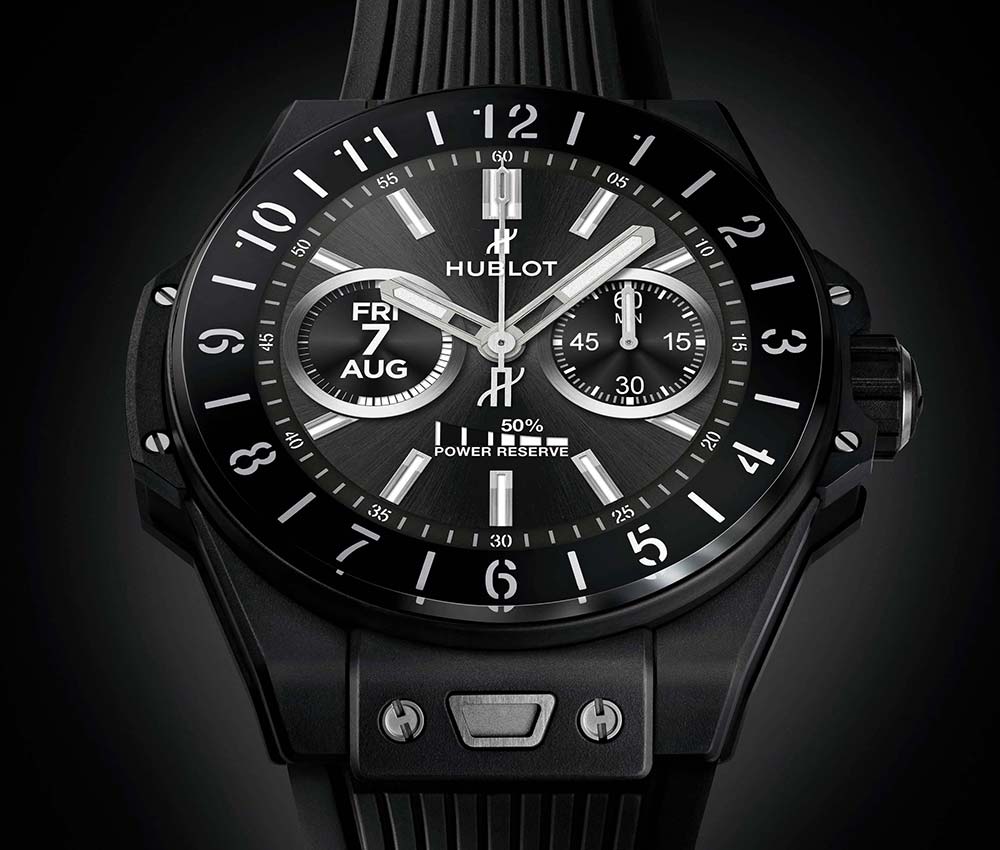 Colored straps are also proposed to customize the Big Bang e and to ensure your daily life overflows with style.
Price: CHF4,900 (titanium) – CHF5,500 (ceramic) www.hublot.com
By Dan Diaconu