FOR STAYING THE COURSE
With its vintage technical instrument look, this timepiece has everything it takes to accompany you during your trips by making the quest for cardinal points ever-so easy.
Never lose sight of your markers, whether time-based or geographical. This is exactly what Montblanc proposes with its new 1858 Automatic 24H. It doesn't just tell the time but it also keeps track of the north. And, even if any watch lets you find it by using a bit of mental exercise, with this timepiece it's even easier. The only hand to be seen hovers over the 24-hour chapter and the five-degree graduated compass scale which also hosts the four cardinal points in red.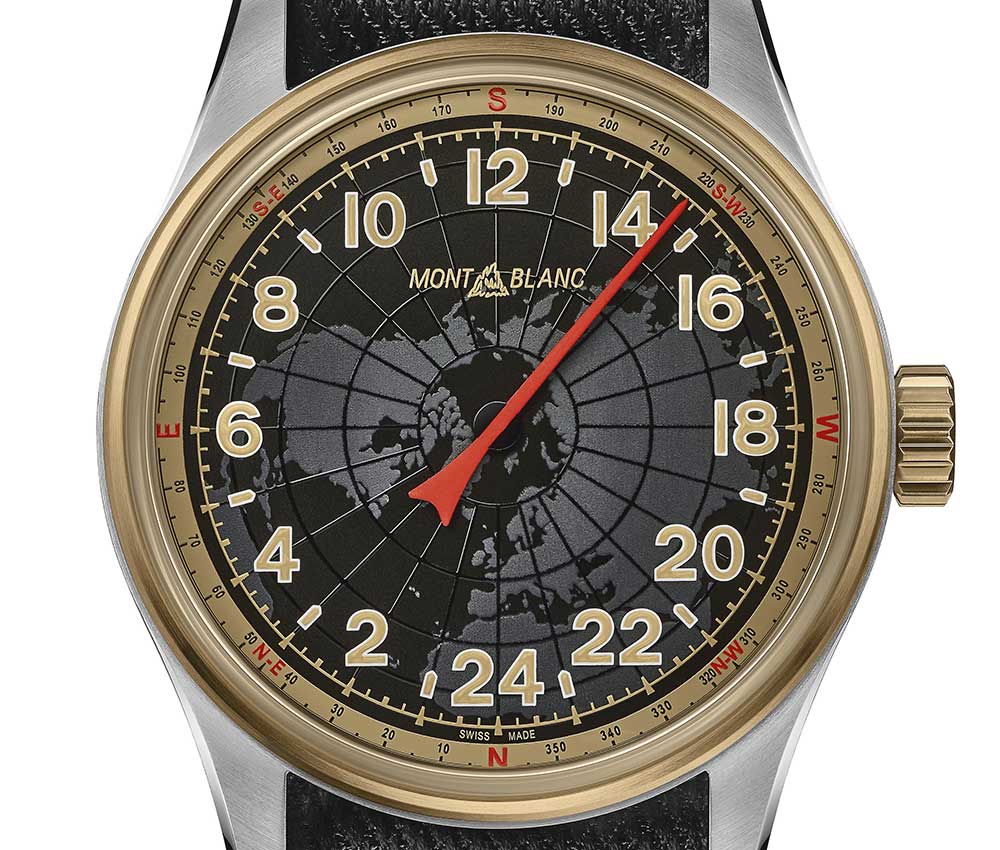 To find the north, you just have to remember that at midday, the sun is full south. In the northern hemisphere, you'll adjust your watch precisely by holding it out horizontally parallel to the ground and by turning it round until the tip of the hour hand points towards the sun. By doing this, the cardinal points on the dial will be perfectly aligned. The north is at 24h and the south at 12. In the southern hemisphere, you've got to remember that the cardinal points are reversed.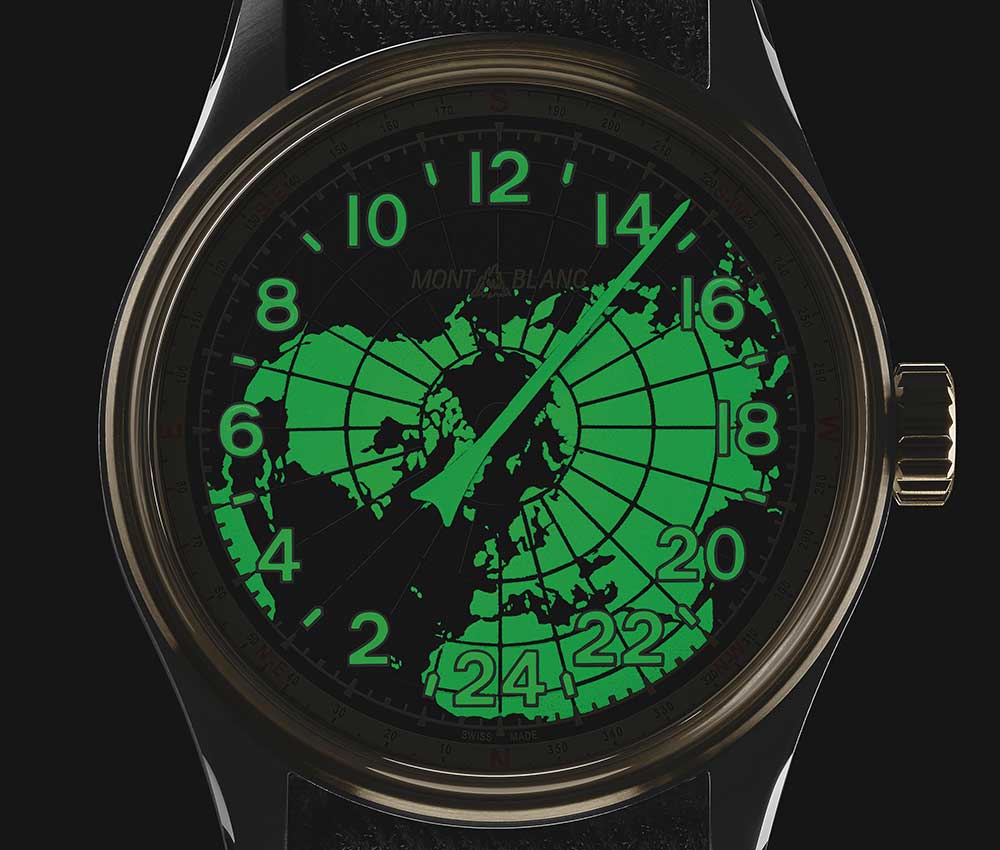 The watch's 42 mm two-tone steel case features a bronze alloy bezel which protects a self-winding movement (delivering a 42-hour power reserve). The black dial showcases the map of the northern hemisphere and the 24 meridian lines in luminescent material. This composition, coated with Super-LumiNova®, is highly-visible during the day and lights up at night. This model is complemented by a matching black NATO strap, handcrafted in keeping with the traditions pursued by a French workshop located in Saint-Étienne.
Price: EUR2,930
By Dan Diaconu