Extend the get-away-from-it-all interlude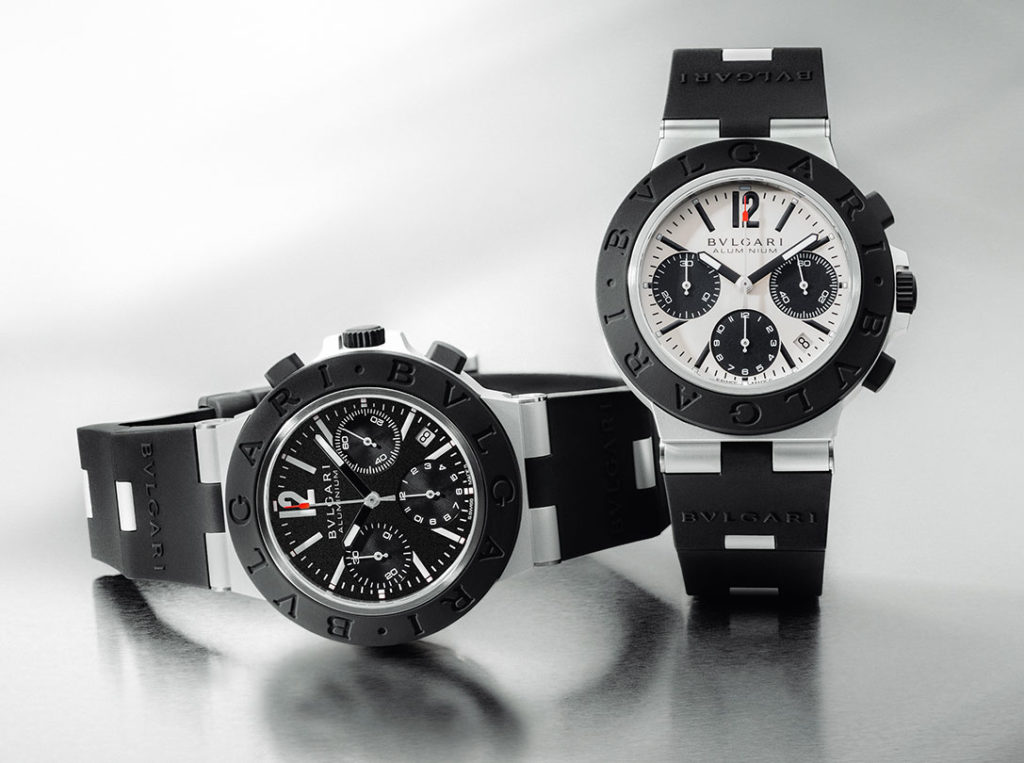 Indulge in your favorite pursuits. No season's better than summer to delight in a change of pace and enjoy every moment to the full. It all kicks off with a bit of sport at London's well-known tennis courts. For anyone who's an aficionado of the little yellow ball, Bulgari invites to discover its 800-piece limited Aluminium Match Point Edition series. Along with its white dial encircled by the iconic rubber bezel, now flaunting green, this model is set apart through the position of its crown, placed on the left of the 40 mm-diameter aluminum case. Everything you need to stand out on these courts just like the illustrious left-hand players who've left their mark here. Your turn to call the shots!
Change of atmosphere now, as we set sail for the Gulf of Naples. Forever wishing to break the mold, Bulgari's Capri Solotempo and Chrono watches whisk us off to another realm. The sublime gradient-toned blue of their dials conjures up the hues of the Tyrrhenian Sea that surrounds the famous island boasting the same name as the watch. A high-performing selfwinding movement accurately drives the time data of these two three-hand and chronograph editions, each limited to just 1,000 pieces. The evening, the climax of a day devoted to lounging around, holds loads of promises and treats to come in a mellow or upbeat setting. The only thing you need to know: Chronograph White or Chronograph Black? The choice of the new 41 mm diameter chronograph cases ensures there's something for every style, every taste. Intense black and immaculate white adorn the respective dials. Like all the Aluminium collection references since 1998, these newcomers redefine the profile of the ever-so casual, up-to-the-minute sporty-chic watch.