THE CALL OF THE DEEP
Technically and esthetically pleasing, these versatile watches from the Locle-based watch brand, designed for deep-sea exploration, captivate thanks to their practical functions and affordable prices.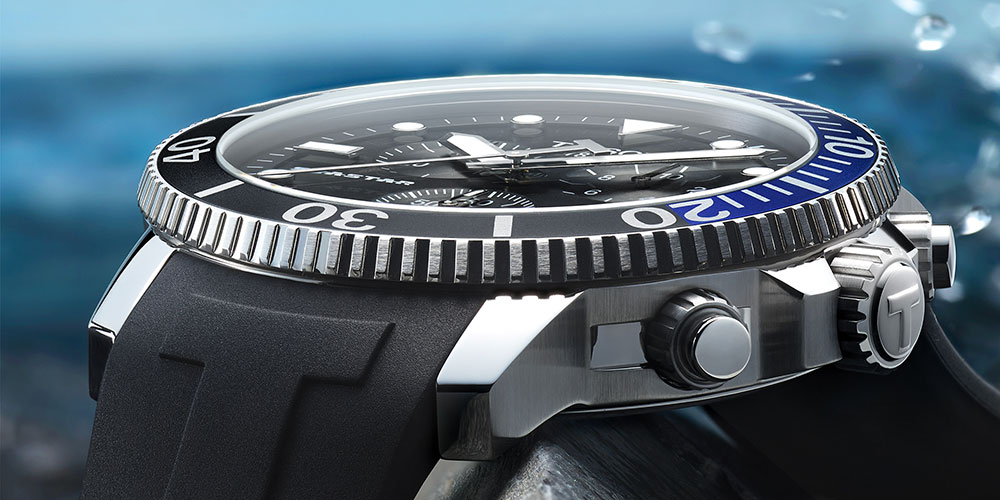 To delight lovers of the deep blue, Tissot introduces the Seastar 1000 Quartz Chrono, a diving watch with multiple qualities, incorporating the essential features for safe underwater adventures. Thus, its intense turquoise dial transforms into an abyssal black around the perimeter. Large hour and minute hands as well as markers on the top guarantee optimal clarity in all light conditions. Moreover, this model offers the possibility of measuring short and long time intervals. These can be read conventionally from the dedicated sub-dials. The time data is completed by a date display in a round window at 4:30.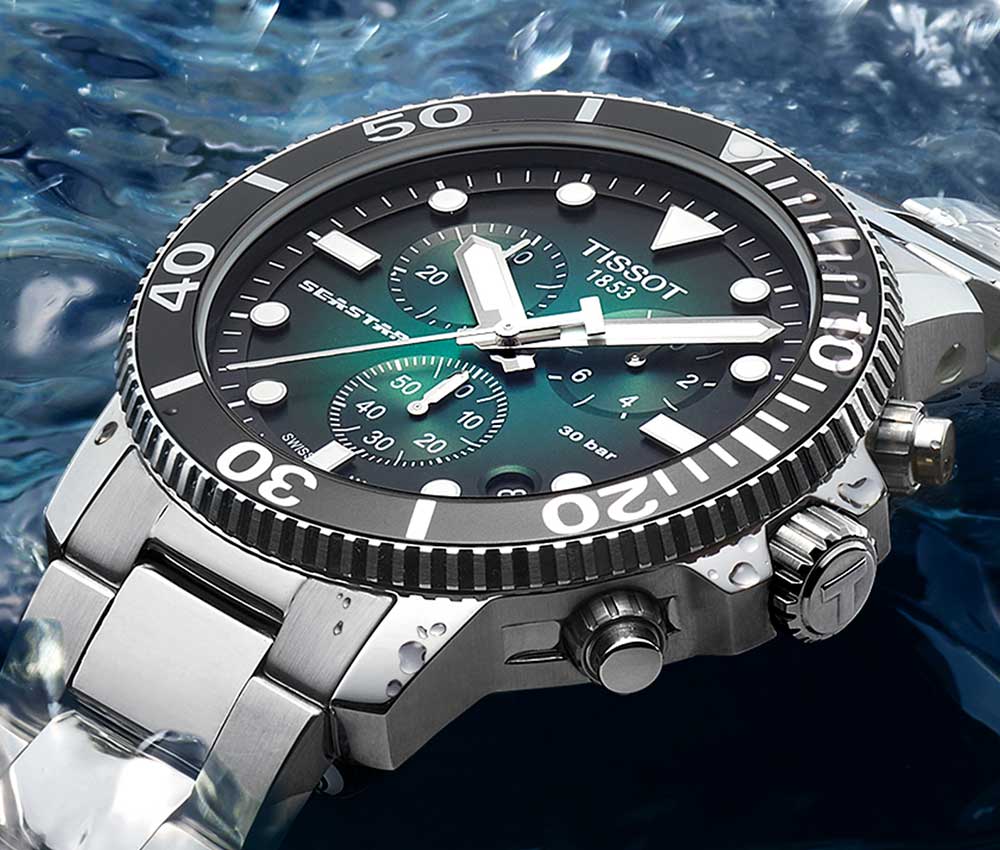 Its 45.5 mm diameter steel case is water-resistant to a depth of 300 meters. It is crowned with an imposing graduated, notched aluminum bezel that is easy to operate. As it is unidirectional, it is protected from any involuntary rotation. This robust casing is ideal for protecting the Swiss Made quartz movement.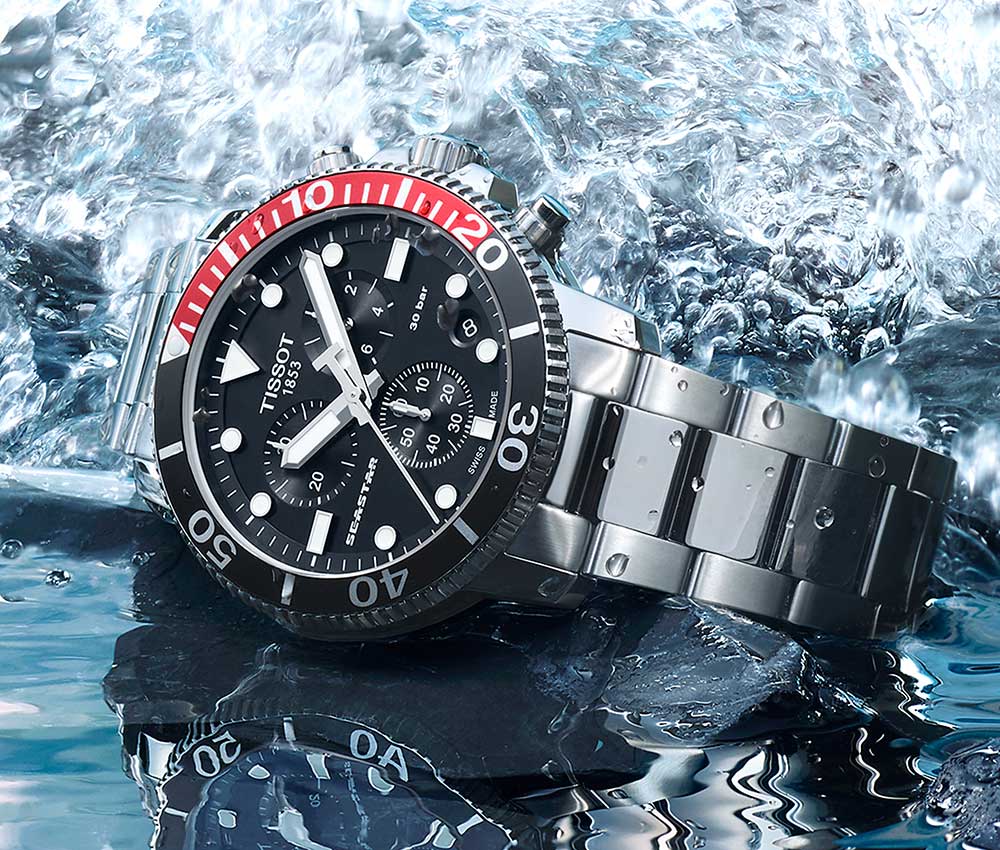 It is worth noting that other colorful variations of the Seastar 1000 Quarz Chrono are also available from Tissot. Some combine a black dial with a partial red or blue bezel. All of these models, equally at home on both land and sea, are worn on either a rubber strap, a Milanese mesh strap, or a metal bracelet with a folding clasp that can be adjusted over a neoprene wetsuit.
Price: €510 (rubber) – €540 (steel) www.tissotwatches.com
By Dan Diaconu