CUDDLE TIME
Emblematic of the stylistic codes imagined by the American designer, this new watch, unveiled a few days before Valentine's Day, symbolizes, with tenderness, the longevity of the union between two beings.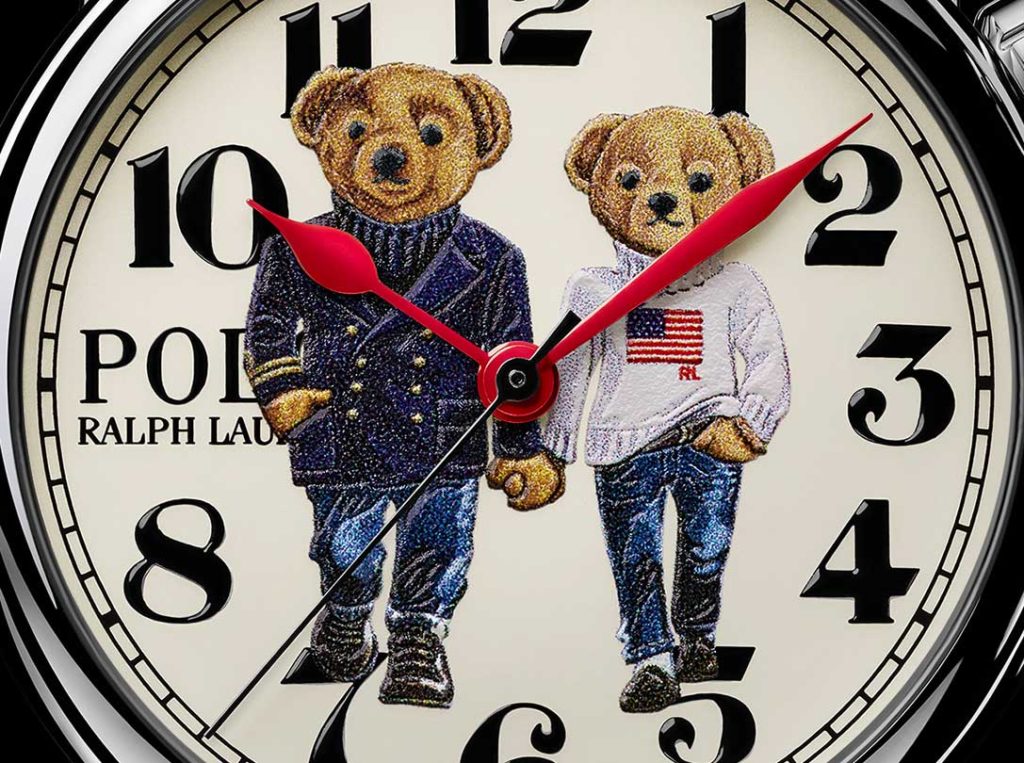 Ralph Lauren, especially the Polo line, is above all based on a style wedged between student preppy and casual sportswear with a good dose of chic, a mark symbolizing the comfortable softness of a certain art of living that has been imposed in wardrobes for more than half a century, but also in interior design and, more recently, on wrists. Now at the head of a veritable empire, the New York designer also embodies this American dream in his private life, forming a solidly united couple since the 1960s with Ricky Loew-Beer, his wife and mother of their three children. This long love story is reflected in the face of the Polo Ralph & Ricky Bear watch, just a few days before Valentine's Day.
There are no little hearts or love words written in pink here but an old photo of the entrepreneur and his wife reworked according to the image of the Polo mascot created three decades ago. Thus, Mr. and Mrs. Bear, as true ambassadors of the Ralph Lauren silhouette with the famous double-breasted blazer inspired by the world of the navy and the turtleneck decorated with the Stars and Stripes flag of the United States, literally cross the time on a decor lacquered in white ecru holding hands. In the center, two pear-shaped hands in flamboyant red point to an hour circle with large rounded Arabic numerals, accompanied by a black second hand. The whole is curved with a discreet railroad minute track, also tinted in black. The time display is based on the rhythm of the RL200 caliber, a Swiss-made 4hz automatic movement that provides a 38-hour power reserve.