TURN UP THE VOLUME!
The manufacturer incorporates the principle of high fidelity by miniaturizing the combination of amplifier and diaphragm speakers and modifying it to increase the output power.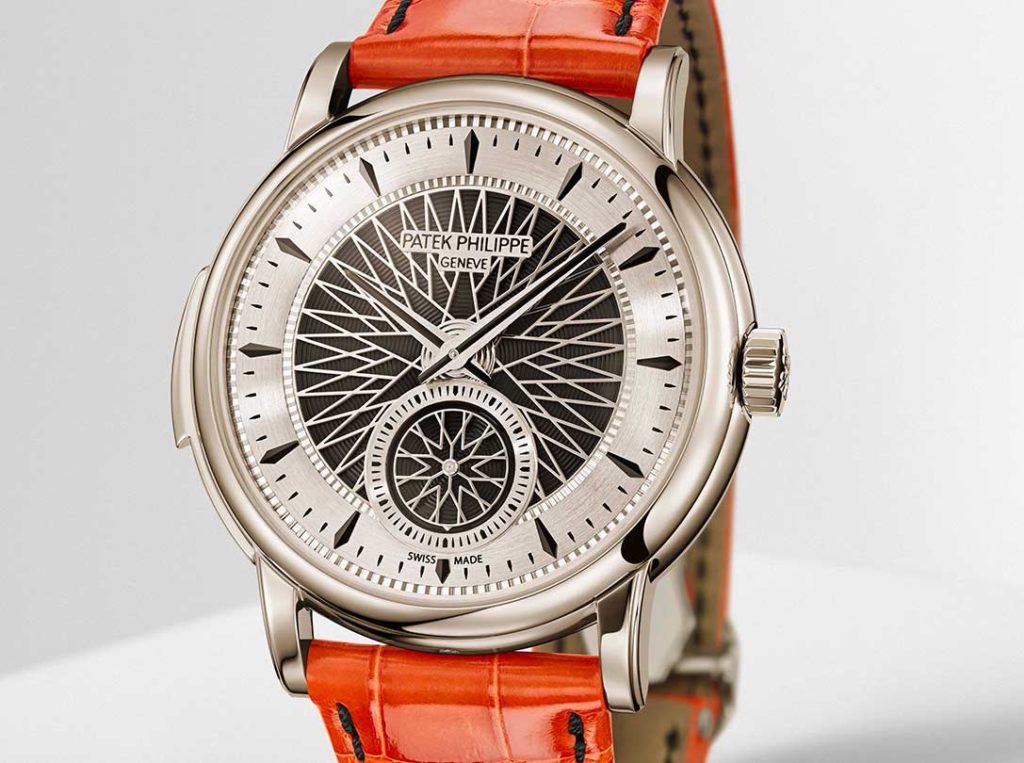 Since 2005, the watchmakers and engineers of Patek Philippe's "Advanced Research" division have been conducting research into the use of new material. After focusing their work on escapements and balance springs, this unit decided to explore the field of sound, with the objective of finding a way to significantly increase the volume of a ringtone. The "Advanced Research" Fortissimo watch ref. 5750P incorporates these latest innovations.
The adopted solution takes the form of a module referred to as fortissimo. It consists of two mechanisms, one playing the role of an amplifier, the other of a diffuser. The notes emitted are spread out via a lever. Then they propagate through a 0.2mm thick sapphire machined vibrating plate before escaping through the four openings of a titanium ring. The maximum duration of the 32-stroke chime at 12:59 p.m., which is usually 17-18 seconds, was further extended by 3 seconds to allow the tones to resonate a little longer. This innovative structure is housed within the R 27 PS caliber. A few changes were also made to this self-winding movement. The steel of the hammers was replaced by platinum. This same material was selected for the oscillating weight to reduce its thickness. The sapphire back of the 40mm diameter case provides an opportunity to admire, among other things, these elements in action. Exclusive in more ways than one, this ref. 5750P is a limited edition of only 15 pieces.