RHAPSODY IN BLUE
Since 2004, the Louis Moinet workshops have been keeping alive the spirit of the 19th century watchmaker of the same name. A new limited edition combining cutting-edge watchmaking and sophisticated design is continuing the tradition.
Mogador, from a word in the Berber language, mugador, meaning "ramparts", sounds like an invitation on a journey of discovery. Louis Moinet has named its new timepiece after the former name of the modern Moroccan city of Essaouira. The watch includes the brand's signature technical and aesthetic features. The dial comes with a skilfully designed display enhanced by a deep blue setting to attract the play of light. The faceted shadows and lighter areas combine to create a highly graphic effect. A pair of hands in a very striking style move around a simple hour rim. At 6 o'clock, the tourbillon mechanism rotates once every minute. A 45.4mm-wide case acts like a rampart to protect the watch. This is a wide watch, but not at all heavy, since it weighs in at just 33 grams. The result is achieved by using grade 5 titanium.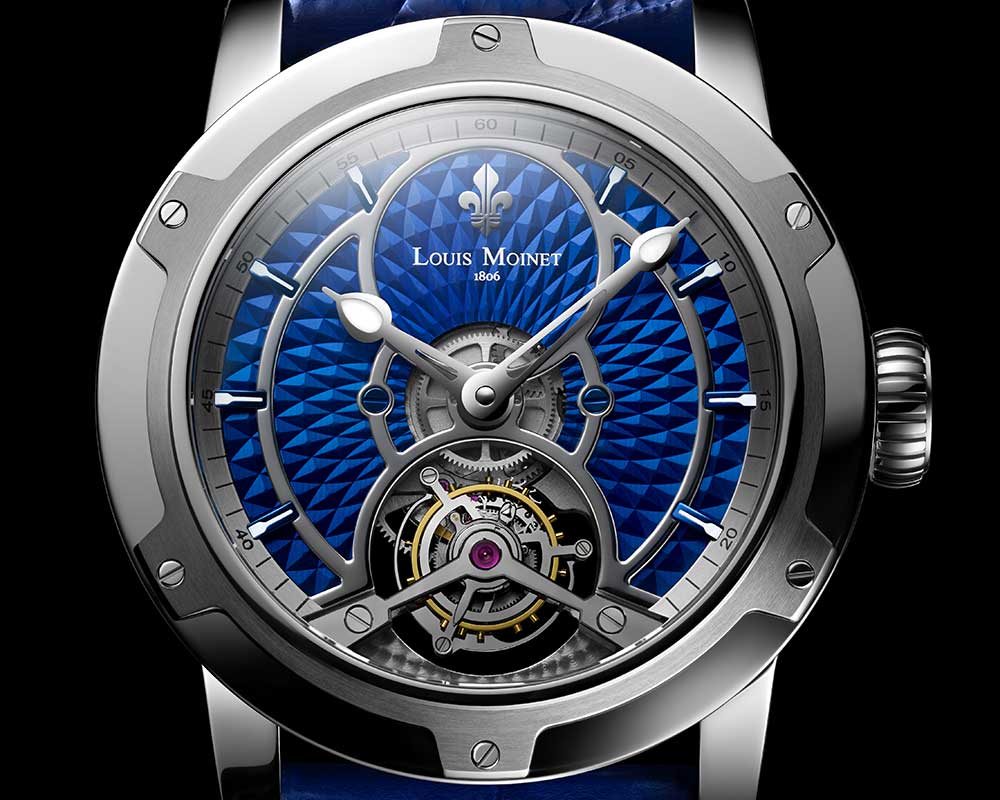 Inside this surprising setting is a self-winding movement, the calibre LM-35, providing the watch with a generous 72 hours of autonomy. It has attracted attention by winning a first prize for chronometry after undergoing a whole battery of tests, including no fewer than 150 impacts.
Only three pieces of the ultra-limited Mogador by Louis Moinet have been made. Three pink-gold watches are also available. Both models are worn with an alligator leather strap and a folding clasp.
Price: 120,000 CHF (titanium) – 130,000 CHF (pink gold) www.louismoinet.com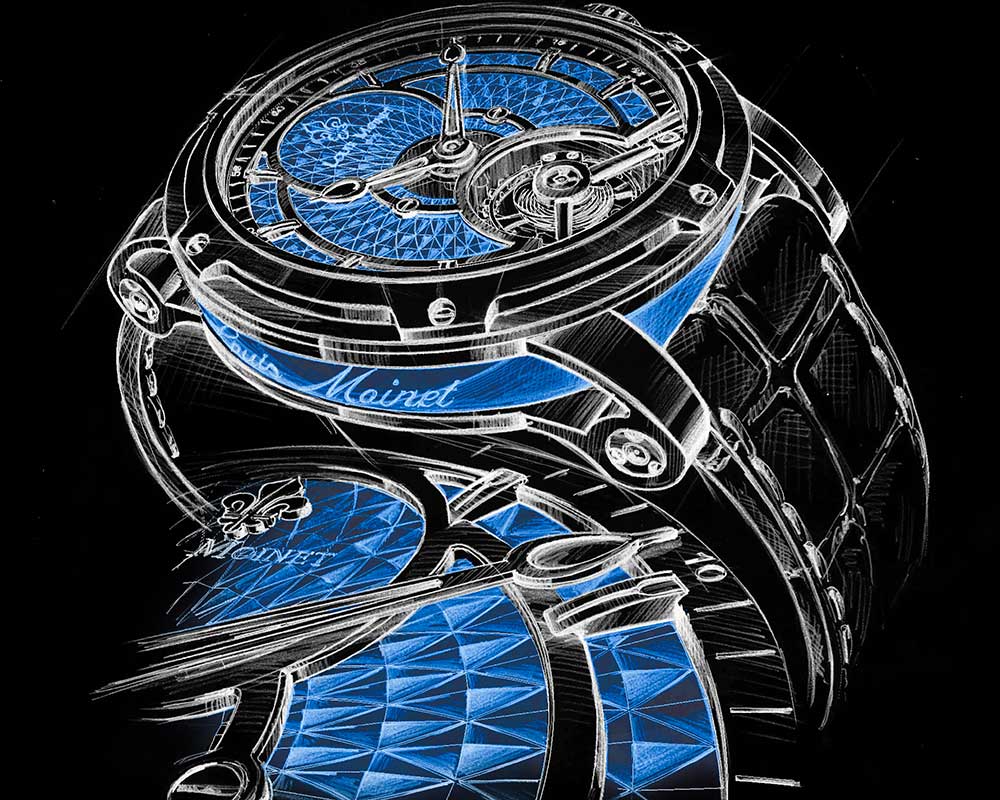 By Dan Diaconu