TURNING BACK THE HANDS OF TIME
The Geneva-based manufacture is presenting an exclusive collection of four watches inspired by four iconic art works in collaboration with the Parisian museum as part of their cultural partnership born in 2019.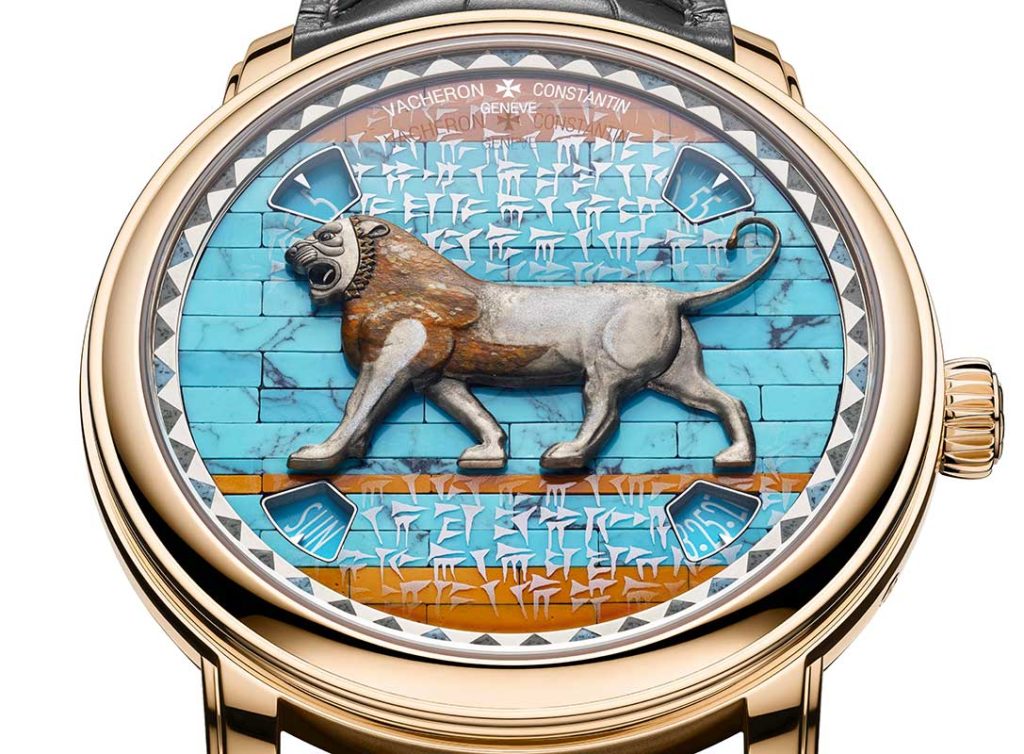 Two years after announcing its artistic and cultural union with the Louvre, Vacheron Constantin is unveiling a spectacular collection of Métiers d'Art Tribute to great civilisations, four timepieces stamped with the Hallmark of Geneva (Poinçon de Genève), produced in five pieces per reference, that honor four emblematic works of art dating from four eras of Antiquity and conserved by the Museum. From the oldest to the most "recent", we find the Grand sphinx de Tanis (Egyptian Golden Age, 2035-1680 BC), the Lion de Darius (Achaemenid Persian Empire, 559-330 BC), the Victoire de Samothrace (Hellenistic Greece, 277-168 BC9 and the Buste d'Auguste (Roman Julio-Claudian Dynasty, 27 BC- 68 AD).
At the heart of the 42mm-diameter pink or white gold case beats the automatic 2460 G4/2 caliber (4hz, 40 hours of power reserve), whose engraved oscillating weight takes up the features of the eastern facade of the Louvre, a movement that presents, on four discs, the hourly (hours, minutes) and calendar (day, date) indications through windows installed at 2, 4, 8 and 10 o'clock on the dial. This type of display makes it possible to dispense with the traditional hands and thus fully expose the work of the Métiers d'Art. Each of these four faces – made of champlevé enamel, grisaille enamel, stone marquetry, stone micro-mosaic and engraving – is curved with a frieze of decorations drawn from the treasures of history. It is then covered with a disc of sapphire glass delicately smoked and covered by metallization with period inscriptions (hieroglyphs, ancient Greek, Latin and cuneiform writing), on which is fixed the sculpted applique embodying the theme of each watch.