AESTHETIC TRAJECTORY
The brand's constant watchword is to explore all creative possibilities. The new IO gives concrete shape to its aim with an original display of the time information.
Watchmaking has a whole host of creative options available to give material form to the passing of time. When you look at the IO Double Orbitale by Hysek, you can see one of them. Here, there are no traditional central hands moving around the dial. Instead, a jumping hour mechanism counts down 24 figures in a counter at 12 o'clock. A module with an open-work and coloured indicator moves along a scale divided into two symmetrical parts, going from 05 to 25 and from 35 to 55. Its orbital position shows the minutes, while a discreet small, rotating hand shows the seconds.

Four versions of the watch are available. The fun display of time is expressed in a simple decor enhanced by a geometric pattern that was already seen in the IO Manufacture, with a stylised graphite molecule. An open-work version of the dial is also available. The model with a titanium case comes with an interchangeable strap made of fuchsia-coloured leather. The other version combines pink gold and a black strap. All the variations provide the timepieces with a refined personality that watch-loving urban dandies will prize at their true value.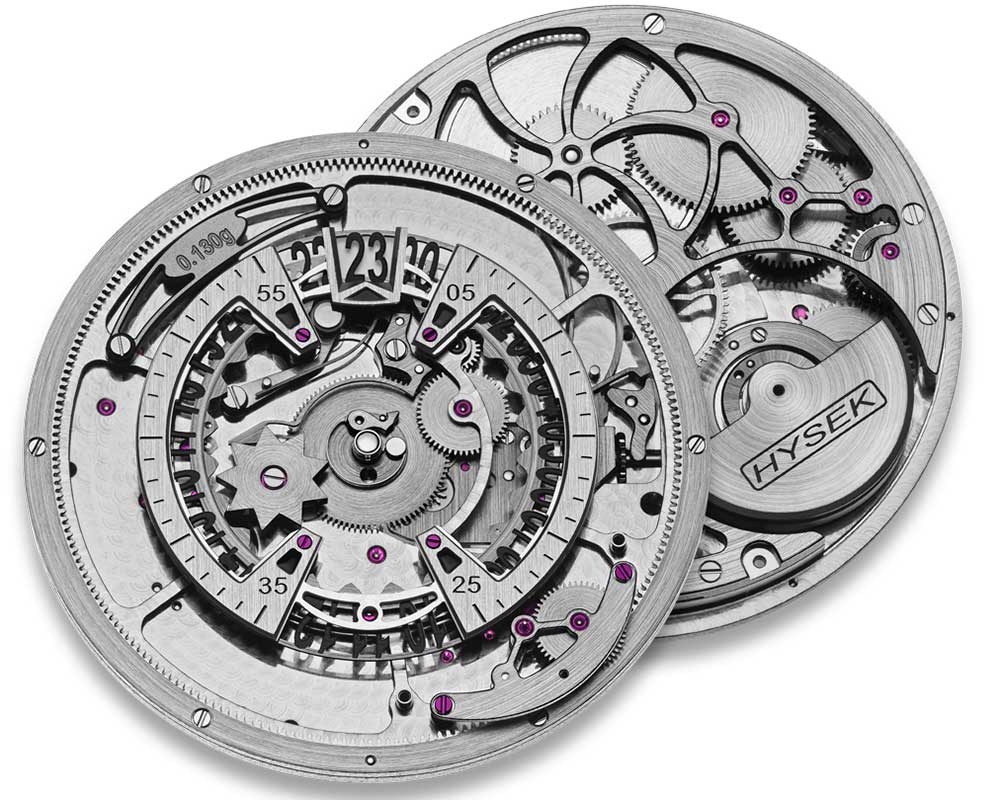 This highly unusual display is powered by an in-house automatic movement. With the calibre HWW63 (50 hours of power reserve) housed in a 43mm-wide case with polished and satin finishes, the IO Double Orbitale is a new example of the atypical designs produced by Hysek since 1997.
Price on request hysek.com
By Dan Diaconu