CONQUERING FIRE
In this unique timepiece with its imposing layout, the independent watchmaker plays the role of paleontologist, highlighting the desire to tame the precious source of light and heat.
While Louis Moinet may be renowned for its creations inviting us to travel into space, such as the Hobe Probe Tourbillon, the Swiss watchmaker also likes to transport us back to distant times and lands. Thus, the Heat, a unique timepiece, conjures up the ancestral evolution of man with an impressive engraving representing the skull of an Australopithecus, a bipedal hominid present on Earth between 4.2 and 2 million years before our era. Two pink rubies endowed with 24 facets enlighten its incandescent look. The flames painted as miniatures on a natural stone base, red pietersite surrounding it, are symbolic of the determination to master fire, an act that was accomplished after their extermination by Homo Erectus. This masterfully crafted composition is housed in a brilliant pink gold case measuring 47.4mm in diameter, hand-engraved on the case middle and bezel, and embellished with blue sapphires on the crowns.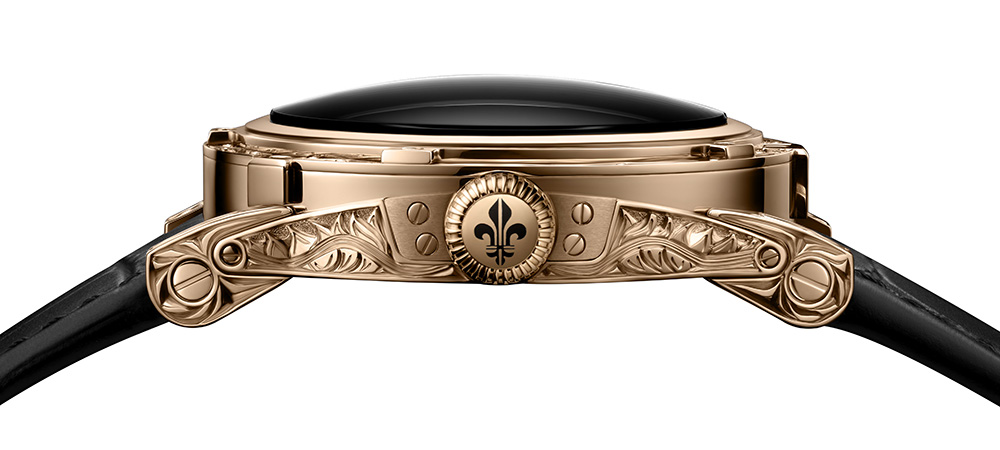 In the heart of this refined display is a hand-wound movement equipped with a 60-second tourbillon visible at 6 o'clock. This high-performance mechanical watch, running at 21,600 vibrations per hour (3Hz), delivers 72 hours of power reserve. Awarded the gold medal in its category at the last International Chronometry Competition in 2015, the caliber drives a pair of blued hour and minute hands.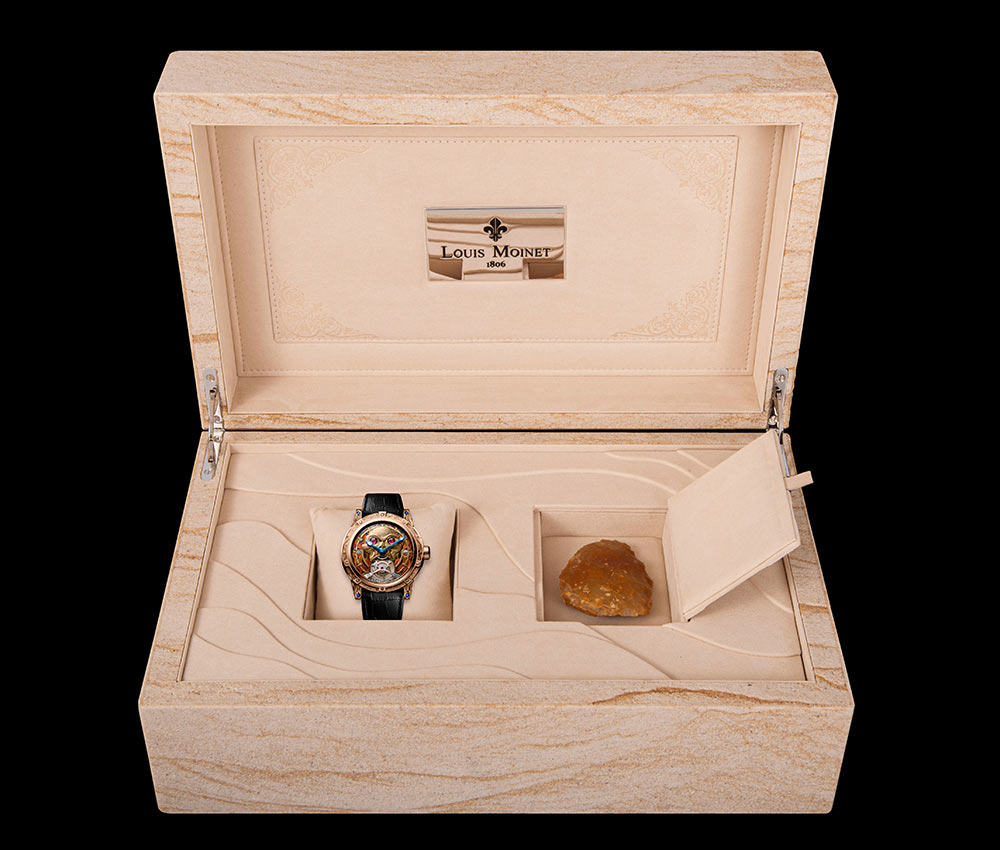 The Heat watch worn on its alligator skin leather strap is packaged in a natural stone box along with a biface, a flint carved in the same way as those dated from prehistoric times.
Price: available on request
By Dan Diaconu