BOOST YOUR DISTINCTNESS
Why lock yourself into a particular style when creativity provides easy-to-implement solutions to expand your possibilities? The proof is in the pudding with versatile protean wristbands!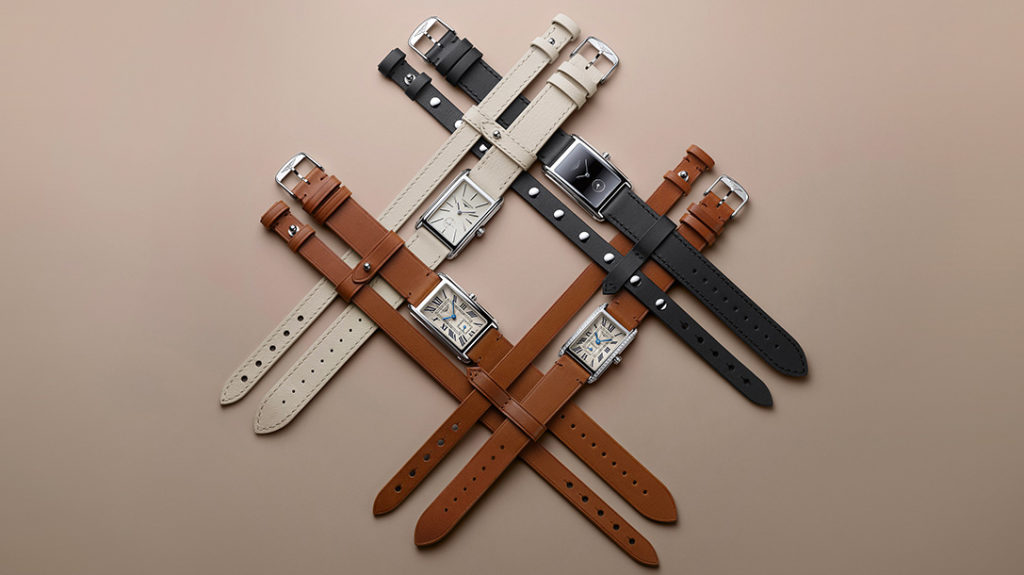 Before becoming a Longines women's watch collection, Dolce Vita was the name of a film by Federico Fellini, a rather ironic movie dealing with the pressures of life. What is so special about it? It is made up of several episodes recounting the various alternatives proposed to the hero. Since then, only the nonchalant elegance of the lead actor, Marcello Mastroianni, has made its way into the collective psyche. Today, the designs behind the DolceVita include rectangular models of a rather classic personality. Following the collaboration with Yvonne Reichmuth, and as in the Italian feature film, several options for wearing the watch are now available. To achieve this result, the Swiss designer fashioned leather wristbands inspired by the bridles of the equestrian world so dear to the brand. The straps shape the identity of the new DolceVita X YVY references.
These creations come in a choice of beige, brown, or black with rivets adding a glam rock look. Their presence injects a youthful touch to the timepieces, as multiple combinations are available. Each of them can be separated to be worn in a more traditional way without the extra strap. It can also be worn the wrist on its own, without the case. This then transforms it into a trendy accessory. As for the time information, the dial, black, cream, or white, displays a classic elaborate hour circle with Roman numerals, or more discreet with markers, or minimalist without any at all. All feature a steel case. One version is set with 46 diamonds for the most elegant of women. Whatever your preference, the DolceVita X YVY will meet your desires.