THE PROTEAN HOUR
With this watch that is worn like a jewel, this precious bracelet that tells the time, the Parisian maison plays with shapes, colors, materials and finishes to offer time a setting that is as original as it is fascinating.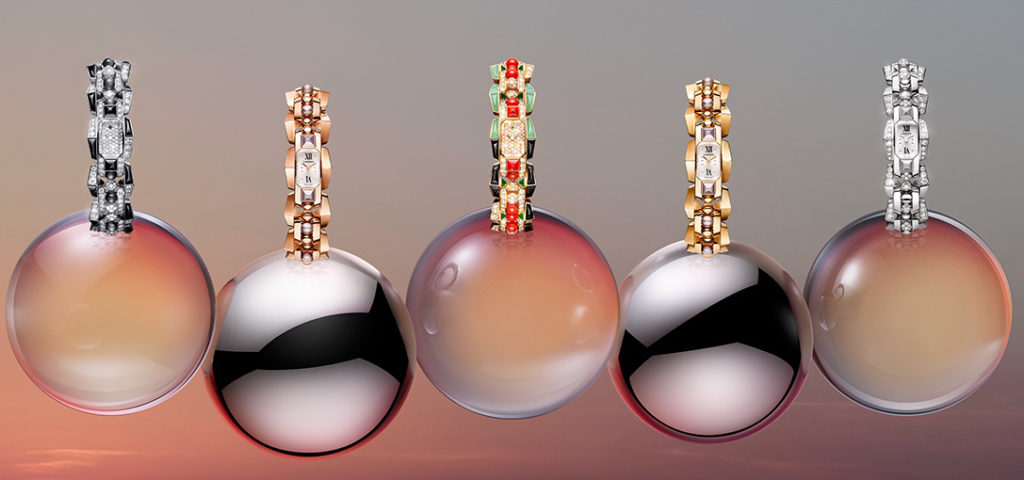 Time holds, in spite of itself, in spite of us and our frantic daily life, a playful dimension. The relationship we have with it is flexible, elastic, modular, like an abstract modeling clay. It plays with us, defies us, lengthens the seconds, shortens the hours, makes the years quickly go by. From this playful spirit was born the Clash [Un]limited, a jewel-watch designed by Cartier. For the Parisian maison, time is revealed in a harmonious stacking of shapes, like a child's construction game where pyramids and marbles stand side by side, and colors, materials and finishes. The senses are awakened, amazed by this almost unusual object, this precious bracelet that tells the time, this watch that hides under a structure as complex as it is alive.
Presented at Watches and Wonders 2023 in Geneva, the Clash [Un]limited series is based on five references, divided into three categories, from the "simplest" if we dare say to the most jewel-like, all equipped with a case measuring 18.4×32.7mm and 8mm thick and driven by a quartz movement. In the first group, the dial is dressed in a silver sunray finish while the bracelet with its atypical silhouette combines pink or yellow gold with violet gold, this exclusive alloy tinted with mauve accents. Then in the second, it is white gold that sees its angular links and two out of three pearls covered with diamonds. Finally, the last group brings together two exceptional pieces, one featuring contrasts between black and white with the presence of diamonds, spinels and obsidian, and the other embodying an explosion of colors by combining spinels, tsavorites, coral and chrysoprase.