ON THE STARTING LINE
While waiting for the first laps of the spectacular Peugeot Endurance, Lorige presents a series, again in carbon, with a design as racy as that of the Hypercar.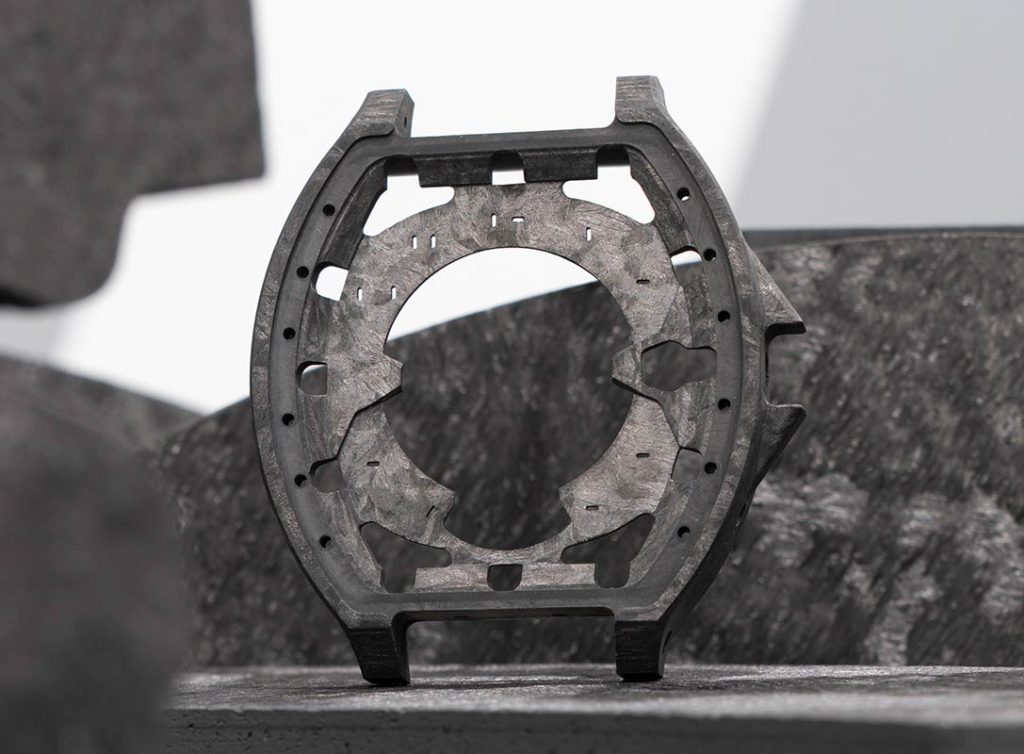 BL? Brake late. More than just an incitement, it's a state of mind shared by the champion drivers of all motor sports. The BL-Endurance collection signed by Lorige embodies this spirit. Each case of the finished watches is thus machined from a brake pad with a known history, coming from a vehicle that took part in a major endurance race such as the 24 Hours of Le Mans. This year, a collaboration with Peugeot Sport is taking shape in the form of an impressive limited edition of 24 pieces, the BL-Endurance Hyperblack. While the finalized prototype of the 9×8 Hybrid will not be unveiled in competition until later this season, the series presented already incorporates its black aesthetic. Within this monochrome atmosphere, only the power reserve, enhanced with a green-yellow accent, stands out, as well as the endings of the hands and markers covered with white luminescent material.
Inside this 51.6×43.6mm barrel-shaped case, chiseled in carbon/carbon from the brakes used in the development of the car, the self-winding LOR-PR01 caliber, assembled with 294 components, powers the hour and minute hands for at least 45 hours. Seduced by the allure of Lorige timepieces, a former Formula 1 champion just signed a partnership with the dynamic young French brand. This collaboration will soon be unveiled with a new surprising watch.