A SPIRIT OF SOLIDARITY
With this limited series, the Roman jeweler plays an active role in the fundraising initiated by the Transalpine Air Force for Italian children's hospitals.
At the end of the 90s, Bvlgari shook up conventions with a collection of watches boasting a novel sporty style. The combination of an aluminum case and a rubber bezel stunned with its two-tone graphical and textured composition. This time round, the Aluminium models, which pursue the route with their older siblings' DNA, are now equipped with selfwinding movements. As our Planet braves a pandemic, fashion sets a date with solidarity. Amongst the newcomers the Roman jeweler has unveiled, a limited series grabs the attention, the Aluminium Frecce Tricolori. And, even though this edition flaunts the name of the Aeronautica Militare's official acrobatic team, it's not to celebrate an anniversary date but to contribute to a large-scale charity project.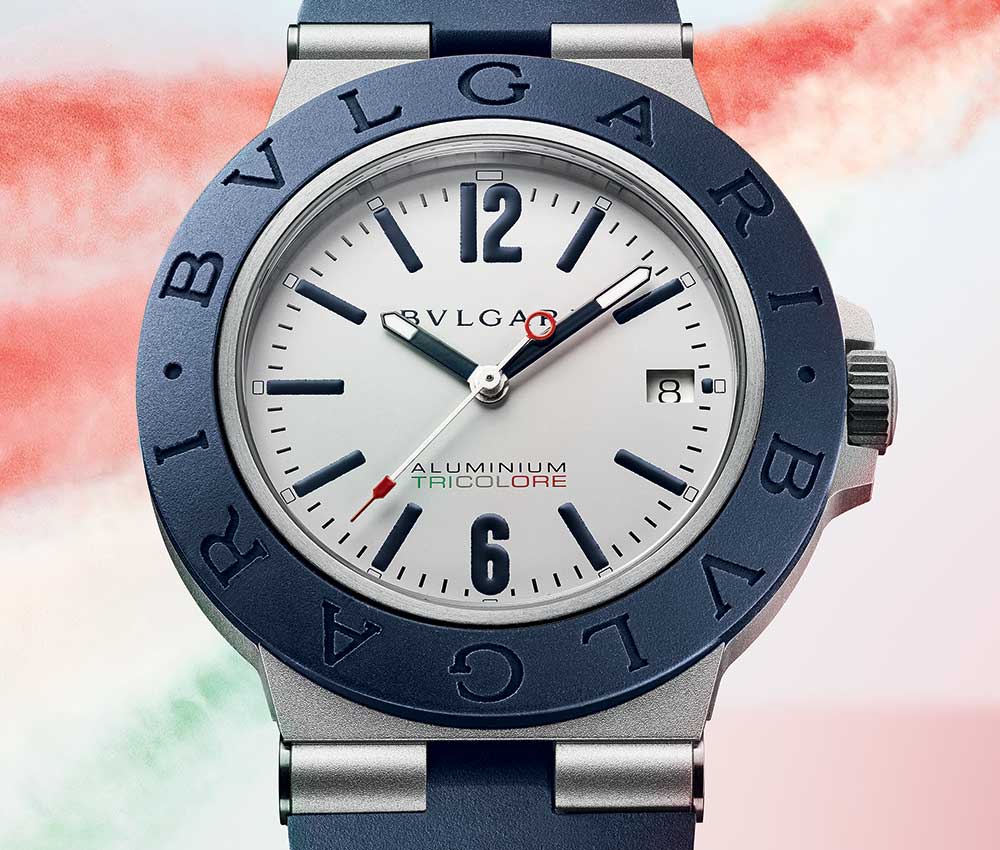 A fundraising campaign, "Un Dono dal Cielo" (A gift from heaven) has been launched to support three Italian children's hospitals. Revenue from the sale of the first 50 exclusive, numbered timepieces in the series will be donated entirely to the project. A 1,000-piece limited edition will be on sale in December 2020. 11 exclusive timepieces, accompanied by their individual certificate, will be available with an engraving which corresponds to the identification number of one of the aircrafts comprised in the team, from Pony 0 to Pony 10. All these pieces will be auctioned by Christie's Italy in December as a further contribution to the solidarity initiative.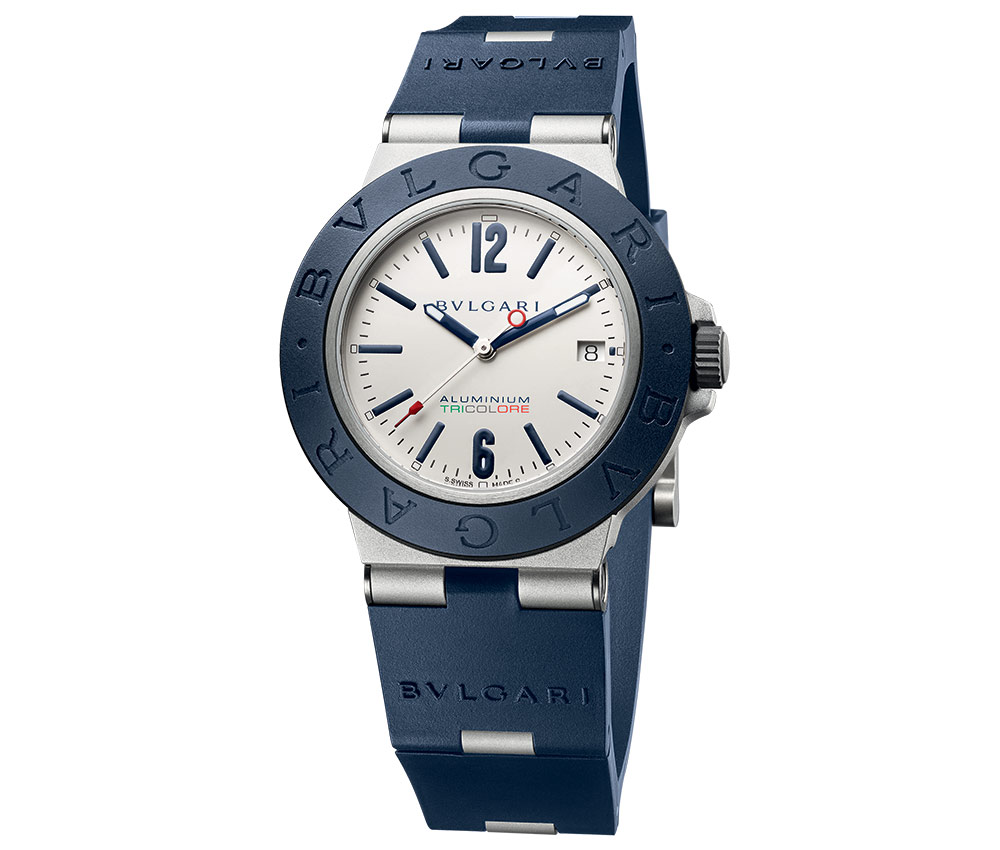 For the occasion, the 40 mm-diameter Bvlgari Aluminum Solo Tempo case adorns dark blue rubber. Its dial is decorated with the Tricolore logo. The hour and minute hands as well as the date are driven by the B77 caliber. This series is complemented by a dark azure-hued rubber strap.
Price: EUR3,050
By Dan Diaconu