UNCOMPROMISING LUXURY
The slimmest mechanical watch in the world is no longer issued as a single piece. Piaget now commercializes it and, what's more, invites you to acquire one that suits all your desires thanks to its numerous bespoke options.
In 2018, in front of totally-transfixed journalists, Piaget unveiled the slimmest mechanical watch in the world during the Salon International de la Haute Horlogerie (International Fine Watchmaking Exhibition): just 2 mm thick! Two years on and the Concept Watch is now permanently listed in the manufacture's catalogue under the name of Altiplano Ultimate Concept. Although the timepiece's one-of-a-kind architecture is pursued with a 41 mm-diameter case which fuses completely with the movement, it is now crafted in a cobalt-based alloy, 2.3 times harder than gold. A myriad of miniaturized elements have also been optimized to attain perfect performances. Among them, the winding crown which is integrated into the case and an extra-slim 0.2 mm crystal which protects the 900P-UC caliber which now delivers a power reserve of 40 hours. By way of comparison, a sheet of paper is 0.1 mm thick.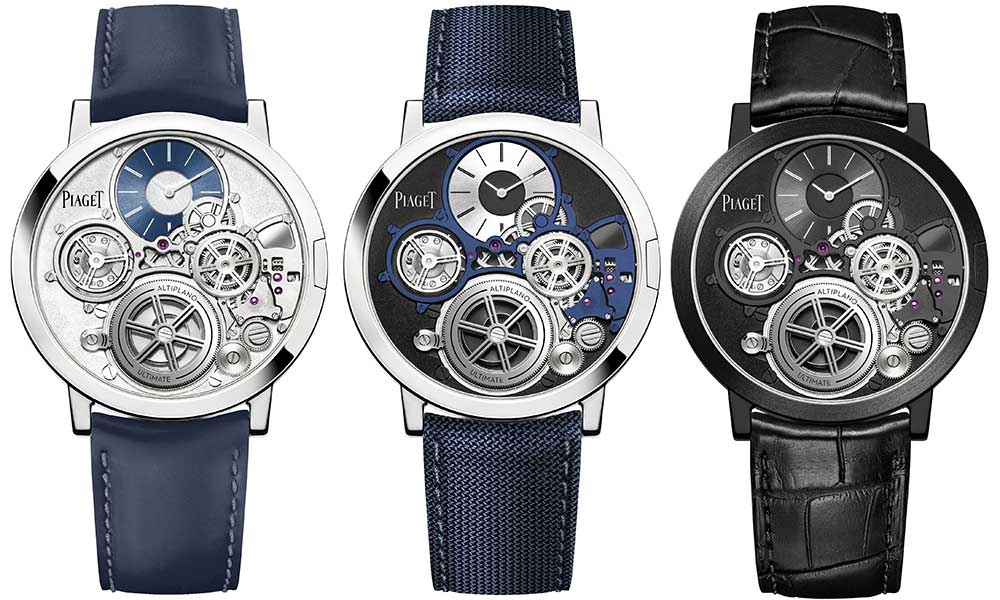 Dial-side, the off-centered hour and minute display is not just a stylistic choice but also a technical option. As it was unrealistic to use a classical straight winding stem, the watchmakers imagined a patented staggered stem which would allow a revolving indicator disc to drive the hour hand.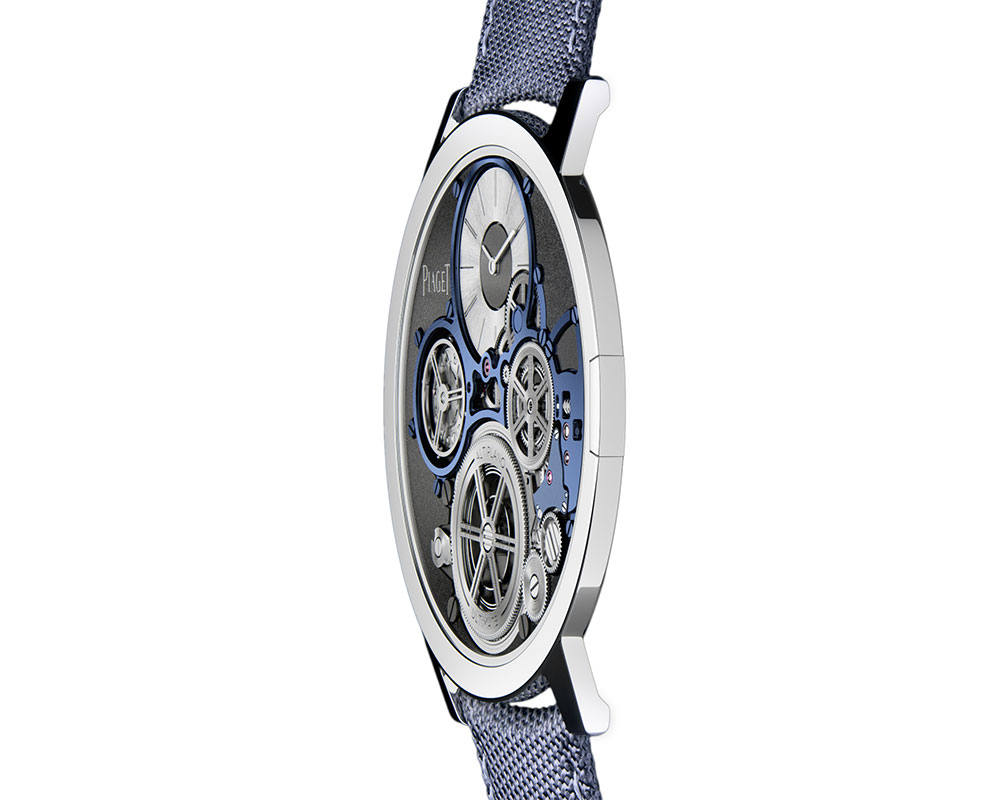 Another highlight of the Altiplano Ultimate Concept is that Piaget proposes a wide range of finishes to customize components such as the color of the bridge and the dial, the finish on the hands and the disc, and even a choice of strap… an opportunity to create some 10,000 exclusive variations to cater for every desire. What will you choose?
Price: CHF410,000
By Dan Diaconu